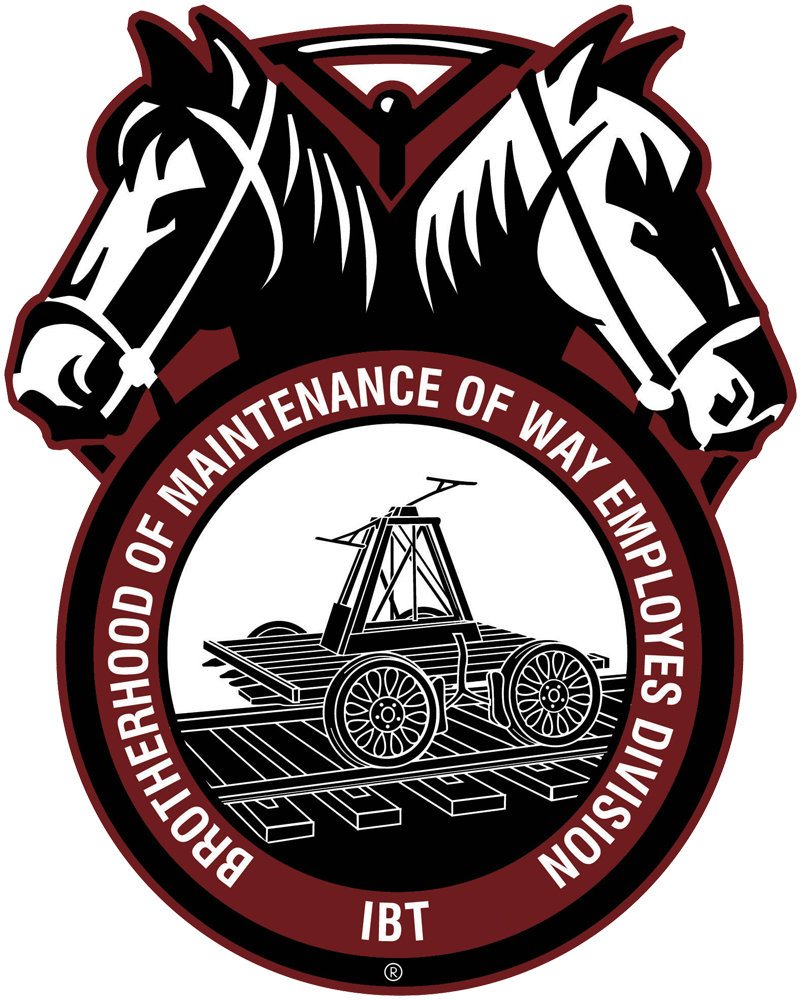 ARLINGTON, Va. —Three more unions have reached tentative agreements on new national labor agreements, the negotiating body for the railroads, the National Carriers' Conference Committee, has announced.
The tentative agreements announced today (Sunday, Sept. 11), with the Brotherhood of Maintenance of Way Employes Division of the International Brotherhood of Teamsters; the International Brotherhood of Boilermakers: and the International Association of Sheet Metal, Air, Rail and Transportation Workers-Mechanical Department brings to eight the number of unions that will be taking deals to their members for ratification.
The Brotherhood of Maintenance of Way Employes website offers detailed information about the terms of its contract. National Division President Tony D. Cardwell says in a letter to members that he believes the agreement "that will substantially improve all BMWED members' wages and working conditions, and it will put an end to the 65-year battle to bring BMWED members' travel allowances and away-from-home expenses to a rationally based structure."
As recently as Thursday, the maintenance-of-way union had singled out BNSF Railway for impeding progress on a contract deal [see "AAR report says rail shutdown would cost $2 billion a day," Trains News Wire, Sept. 8, 2022].
In announcing the SMART-MD agreement, SMART General President Joseph Sellers Jr. said, "Contrary to what the carriers may say, our highly skilled members' contributions are the reason for the carriers' extremely high profits, and it's about time that our members receive the fair contract that we have been fighting for, and that the carriers have been fighting against, for the past several years."
As with the five earlier deals, these agreements are based on the terms recommended by Presidential Emergency Board No. 250 in August, and include a compounded 24% wage increase over the five-year agreement through the end of 2024, as well as five annual $1,000 bonuses.
"The carriers are in active discussions with the remaining unions about finalizing agreements based on the PEB's recommendation," the NCCC said in its statement. "However, the two operating craft unions … continue to maintain positions that were expressly rejected by the PEB."
Those two unions — the Brotherhood of Locomotive Engineers and Trainmen and the International Association of Sheet Metal, Air, Rail and Transportation Workers-Transportation Division — continue to seek changes in work conditions and work rules. They issued a blistering statement earlier Sunday accusing the railroads of announcing embargoes on some cargo to pressure Congress to intervene in the negotiations [see "Unions blast railroads' embargoes …," News Wire, Sept. 11, 2022].
The 30-day cooling off period for negotiations triggered by the release of the Presidential Emergency Board recommendations ends at 12:01 a.m. EDT on Friday, Sept. 16. Unions without contracts can strike or be locked out at that time.