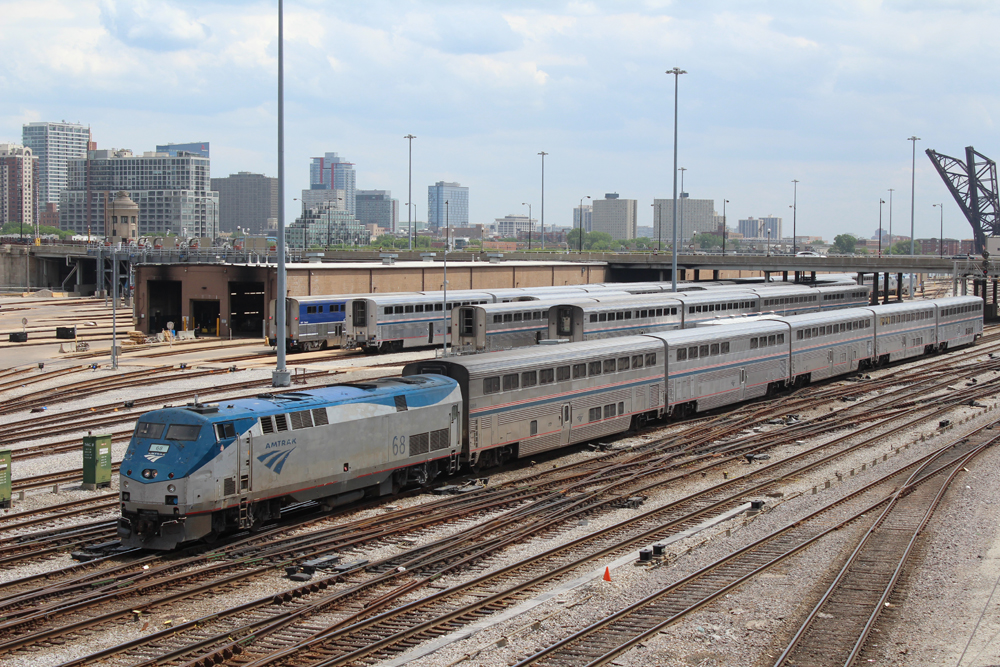 ---
ABOARD THE TEXAS EAGLE — "There is no Sightseer Lounge on this train. Once again, there is no Sightseer Lounge on this train," emphasized the public-address announcement. "You must buy food to sit in the café car; if you don't buy food and we see you sitting in the café, we will ask you to return to your seat."
Another announcement warned passengers not to bring laptops into the car. There was, of course, no "fasten seat belt" sign or announcement, but there might as well have been. The message was clear: passengers were basically expected to stay where they were.
A recent round trip on the Chicago-San Antonio, Texas, train — once nurtured by the home-grown Texas Eagle Marketing and Performance Organization, or TEMPO — showed how service has been castrated from Washington, D.C., by a cost-enamored management and a complicit board of directors.
Decline by degrees
The downsizing began in October 2020 with triweekly frequencies predicated on assumptions, made early in the summer, that in light of the COVID-19 pandemic, ridership and demand for all long-distance trains would be weak for the entire fiscal year. Prepared dining car meals available to all passengers had already devolved into portable meal-in-a-bowl entrees served only to sleeping car patrons, a pandemic-inspired panacea that fit comfortably into communal-spread before a COVID vaccine was available.
At that time, the Sightseer Lounge cars were sidelined from the Eagle and the Capitol Limited; the official justification was that these were "one-night long-distance trains" whose passengers supposedly didn't need or want them. The same reasoning was invoked when traditional dining-car service was eliminated in 2019 for all passengers on the Silver Meteor, Crescent, and City of New Orleans, after the debut of "flexible" meals on the Capitol and Lake Shore Limited. 
However, the Coast Starlight's Seattle-Los Angeles trip is only slightly longer than the Eagle's journey. The City of New Orleans, on a much shorter schedule, has mercifully retained its Sightseer Lounge, in part because Canadian National requires a minimum 32-axle count on a portion of the route to activate signaling. The City has occasionally run with a combination diner-lounge Cross Country Café and an unstaffed Sightseer Lounge (with a "keep out" sign scrawled on a box blocking steps leading to the lower level).
In a 2021 letter to an Eagle passenger, Amtrak claims "retirement of the Sightseer Lounge car … is part of Amtrak's plan to modernize our fleet of equipment," though the cars are not being retired. The letter adds, "these determinations were not made lightly and are being implemented wholly with the purpose of ensuring the financial excellence Amtrak requires to deliver intercity transportation into the future with superior safety, customer service, and efficiency." The writer appears to have borrowed from communications responding to discontinuance of the Starlight's popular Pacific Parlour Car first-class lounge, a move ordered by then-CEO Richard Anderson in 2018. Those popular but significantly older cars were, indeed, retired.
Ignoring the advantages of space
The company's characterization of "financial excellence" is telling. A train is capable of providing a quality experience getting from here to there that travelers can't get anywhere else. That's because other modes aren't capable of offering walk-around space and amenities. Air, bus, and highway alternatives effectively either restrict passengers to a seat, require them to drive a vehicle at the expense of being productive, or both.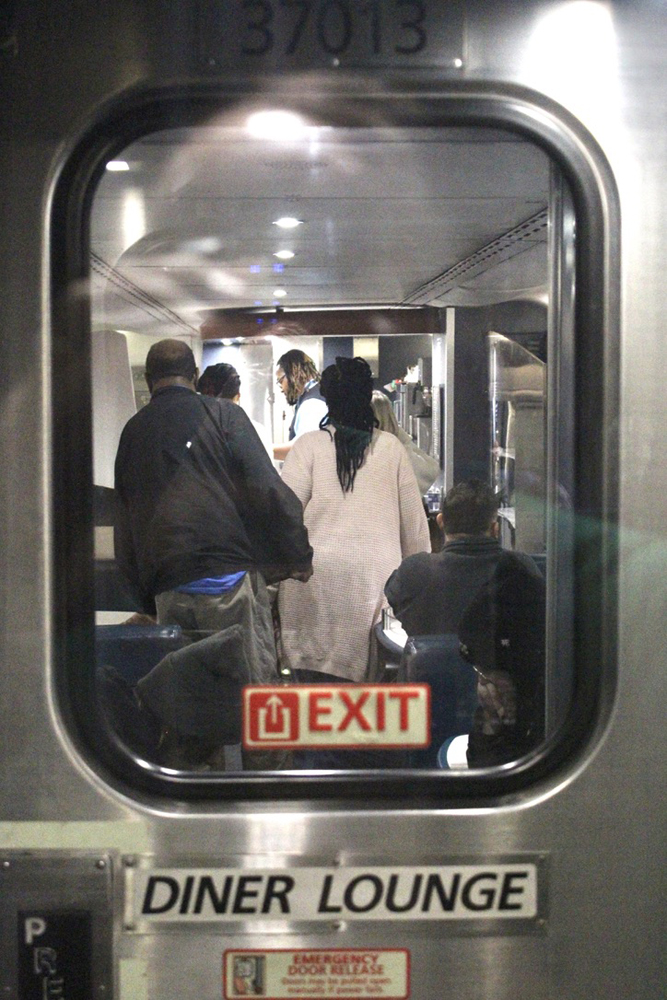 Rail's drawbacks? In most parts of the U. S., those are comparative convenience and speed. Cars let you leave when you want and allow you to go door-to-door, rather than conforming to a schedule and figuring out how to get from station to destination. Except when traveling to rural or medium size cities, air service is generally fast and frequent. It's no accident that news reports over the Memorial Day weekend talked about crowded flights and highways, with scant mention of Amtrak.
Today's Eagle operates with lead service attendant in the café car who, when not manning the counter, is also supposed to serve sleeping car meals on the dining side of the car. Food is heated downstairs by the diner lead service attendant. Neither that person nor the sleeping car attendant are supposed to serve meals in the dining section. In practice, they usually pitch in to reduce customer wait times. Recent reports indicate that on Auto Train, the Capitol, and other services, sleeping car passengers are supposed to eat all meals in their rooms, thus extending onboard sequestration.
The thin staffing and equipment availability extends to Eagle sleeping accommodations, where four rooms are occupied by the onboard service employees. Historically, they occupied space in a separate transition sleeping car, which also provided additional revenue accommodations. With limited inventory, the lone sleeper is often sold out, or its high prices discourage patronage.
TEMPO involvement
Amtrak management is developing its fiscal 2023 operating plan now. If its inflexible handling of national-network equipment and personnel deployment in 2021 and 2022 is any indication, the initial plan will remain etched in stone for the entire year, regardless of revenue-generating opportunities or demand trends that might develop.
The real danger is that the Texas Eagle's ability to link vibrant rural and mid-sized Southwest communities with Chicago, St. Louis, Little Rock, Dallas, Fort Worth, Austin, and San Antonio is being permanently stymied by its downsizing. Embedded in this route are multiple city pairs Amtrak insists it wants to serve with the "Connects US" 2035 corridor plan — and some it doesn't care about. Restoring personnel, equipment, and amenities to attract more customers means adding costs, even if the moves enhance the train's revenue and Amtrak's relevance.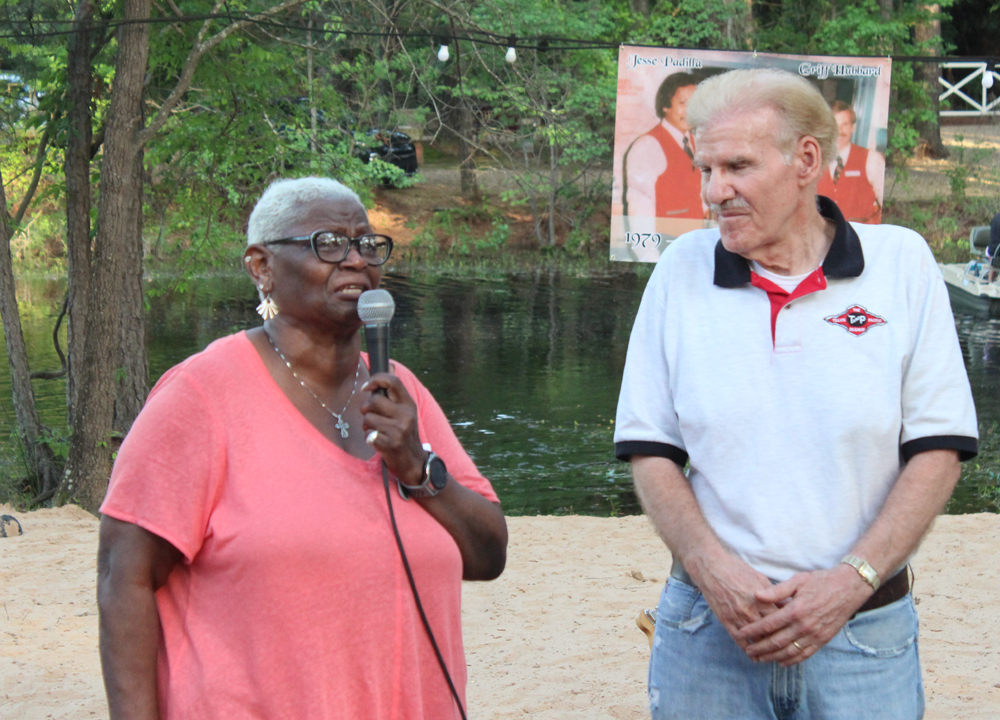 But that's where the Texas Eagle Marketing and Performance Organization wants to help — again. The Eagle had been on the same management chopping block that claimed the Pioneer and Desert Wind in 1997. Local political activism by civic leaders, the promise of future mail and express revenue, and a state loan approved by Gov. George W. Bush at the urging of Texas U.S. Sen. Kay Bailey Hutchison helped save the Eagle after it had literally disappeared from the May 10, 1997, timetable. In response, the locals formed TEMPO to assist Amtrak in actively marketing the train. The vow at the time: we can't ever let this happen again.
The group's contributions included establishing promotional initiatives in online communities and, with the blessing of then-Amtrak president George Warrington, nightly management of inventory to maximize revenue. Dr. Bill Pollard, a Little Rock, Ark., area dentist, voluntarily matched sleeping car pricing to inventory every night for 20 years until Amtrak CEO Anderson ended the practice in 2018.
These stories were recounted recently at a combination TEMPO business meeting and 25th-reunion barbecue, hosted by former Amtrak local revenue manager Griff Hubbard, to celebrate the 80th birthday of now-retired Texas Eagle General Manager Joy Smith.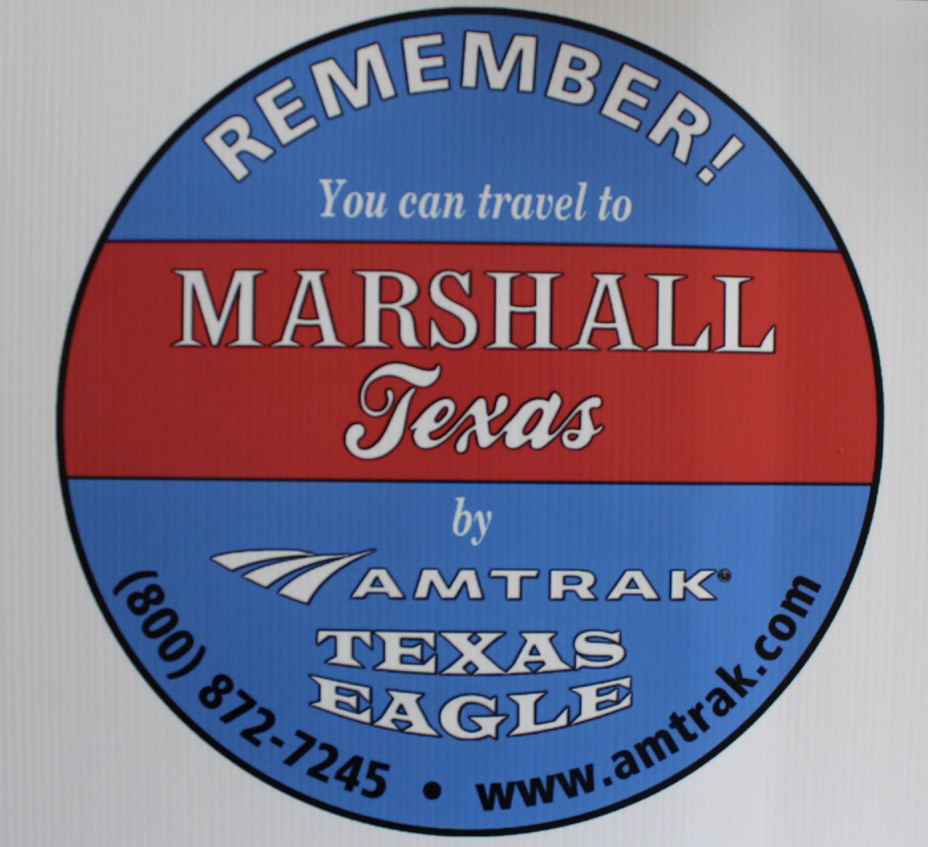 TEMPO member Christina Anderson of Marshall, Texas, unveiled a prototype sign that was enthusiastically received by representatives from other communities, including those along the Heartland Flyer's route. All agreed more attention to the website in the digital era is required as well. Participants were ready to roll up their sleeves again, but most had a major concern: how can we promote the Eagle experience if capacity remains constricted and the onboard product isn't right?
The absence of the Sightseer Lounge and quality dining car meals available to coach passengers entered virtually every conversation. Will those current deficiencies become "the new normal?" The jury is still out.