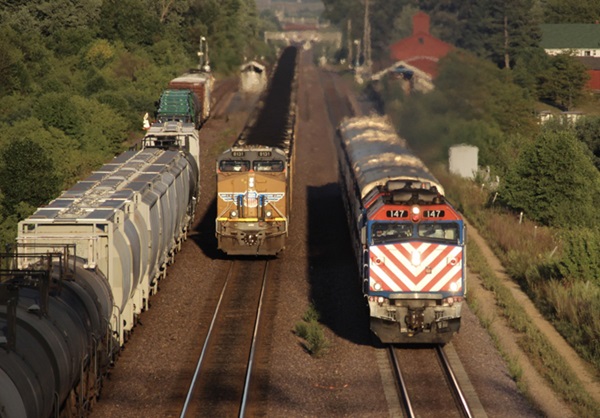 ---
WASHINGTON — The U.S. Supreme Court is set to hear arguments today (Monday, March 28) on a case hinging on whether a locomotive is "in use" when it is not actually in motion.
The SCOTUS Blog reports the case, LeDure vs. Union Pacific, involves former UP engineer Bradley LeDure, who suffered injuries when he fell on a locomotive at a yard in Salem, Ill. Inspection after LeDure was injured found a small amount of oil where LeDure slipped. The locomotive was not attached to a train at the time.
LeDure sued under a federal regulation regarding injuries resulting from a railroad's safety and inspection violations, specifically regarding the Locomotive Inspection Act. But the safety and inspection requirements of that act only to locomotives that are "in use" or "allowed to be used."
LeDure argues the statute covers locomotives whenever they are available for use; Union Pacific argues it only covers stationary locomotives when they are part of an assembled train ready to move immediately.
A lower court ruled that the law in question does not apply to stationary locomotives; the Supreme Court took the case in recognition of conflicting rulings in other courts.
The Supreme Court had previously asked the U.S. Solicitor General's office to offer an opinion on the case [see "Digest: Supreme Court case asks whether a stopped train is 'in use,'" Trains News Wire, May 18, 2021].