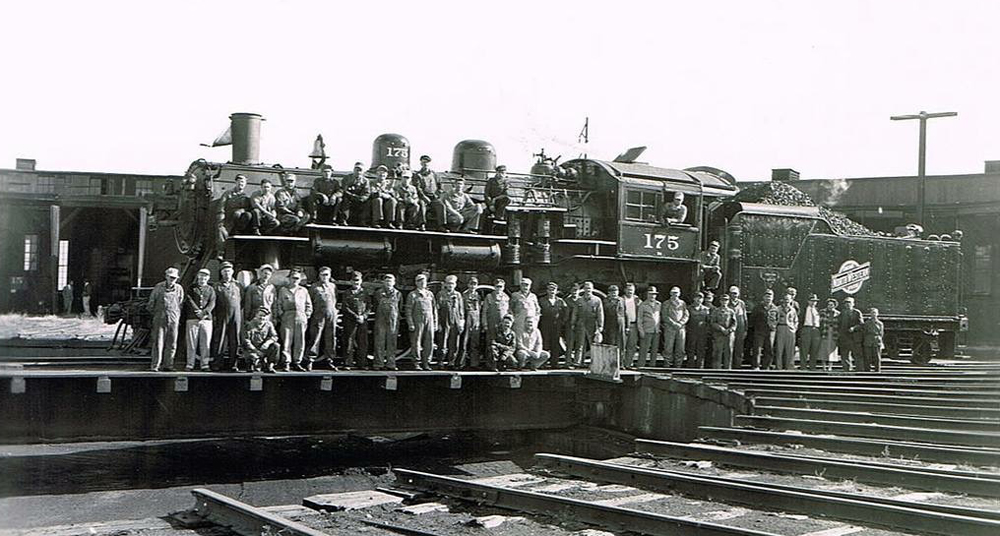 ---
OWOSSO, Mich. — The Steam Railroading Institute (SRI) has launched a fundraising campaign for the restoration of Chicago & North Western R-1 class 4-6-0 No. 175, which the museum acquired in 2018 from the Mineral Range Railroad in Ishpeming, Mich.
Built in 1908 by American Locomotive Co. at its Schenectady Works, the 175 was one of 325 Ten-Wheelers on the C&NW, the largest single class of steam locomotives on the North Western system.
The restoration is expected to cost approximately $1 million, using a combination of SRI paid staff, volunteers, and professional contractors. More than half of this funding is in place thanks to a federal Transportation Alternatives Program (TAP) grant administered by the Michigan Department of Transportation (MDOT).
The "Revive 175" campaign aims to raise at least $400,000 to fulfill a matching requirement. The organization already has raised $70,000 toward the goal as a result of leadership gifts and pledges.
Once restored, No. 175 will join SRI's other active steam locomotive, famed Pere Marquette 2-8-4 No. 1225, noted for its longtime operations with the organization's North Pole Express holiday trains, which annually draw approximately 20,000 passengers. The smaller R-1 will be especially valuable to SRI for its ability to operate on routes for which the 1225 is too large.
The SRI mechanical team is planning a thorough overhaul that includes rebuilding the running gear and suspension; new side sheets for the firebox; new flues, tubes, and tube sheets in the boiler; a new cab; and refurbished appliances.
To learn more about the history of C&NW 175 and plans for the restoration, or to donate to the "Revive 175" Campaign, visit the Revive 175 page at the SRI website.