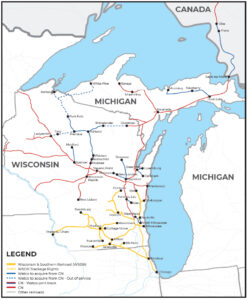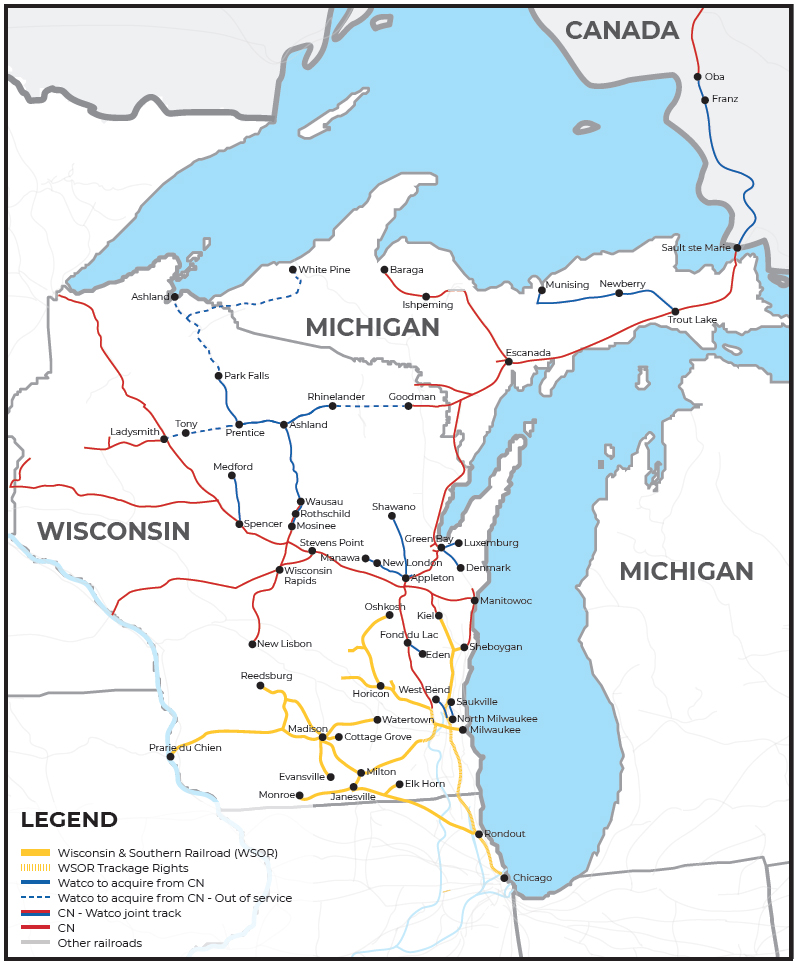 WASHINGTON – Federal regulators have indefinitely postponed Canadian National's proposed sale of former Wisconsin Central branches to short line operator Watco.
The Surface Transportation Board ordered Watco to respond to concerns that some shippers, shipper associations, and U.S. Rep Tom Tiffany, R-Wis., have raised about the sale of 650 miles of light density branches, including 471 miles in the Badger State and the neighboring Upper Peninsula of Michigan.
Watco and its new short lines — the 328.52-mile Fox Valley & Lake Superior and the 142.64-mile Grand Elk Railroad — were directed to respond to those concerns by May 11 in a decision the STB released on Wednesday.
Watco had hoped to begin operating the routes on June 30.
The transaction, announced last month, has broad support from shippers, major shipping groups, economic development groups, and business leaders and transportation officials in Wisconsin.
Earlier this month CN and Watco sought to have their deal considered exempt from review by the STB, which is the typical practice for Class I lines that are spun off to short line operators. But the STB put the exemption on hold for now.