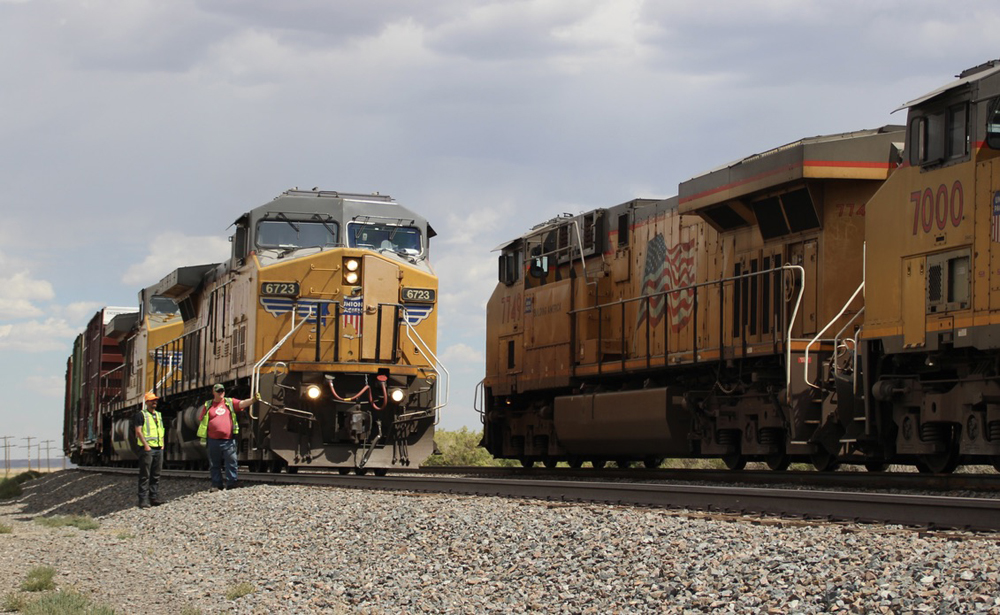 ---
NEW YORK – Surface Transportation Board Chairman Martin J. Oberman unleashed a barrage of criticism at the big four U.S. Class I railroads during the RailTrends conference on Wednesday, claiming that their crew shortages are self-inflicted and that the resulting service problems are damaging the economy.
The service meltdown was brewing long before the pandemic, Oberman says, and is not close to being resolved at BNSF Railway, CSX Transportation, Norfolk Southern, and Union Pacific.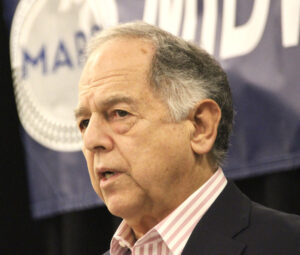 Between 2016 and the onset of the pandemic in 2020, Class I employment dropped 18% due to a wave of layoffs, Oberman says. That was followed by more cutbacks, he says, which dropped employment by another 10% and left the railroads without the cushion necessary to respond to disruptions.
Oberman says the decline in employment was tantamount to a strike or lockout of 10% of the railroad workforce.
The Association of American Railroads pointed out recently that if there were a national railroad strike, it would cost the U.S. economy $2 billion per day. "If railroads are as crucial as the AAR tells us, then their failure to live up to their potential is costing all of us," Oberman says.
The toll from railroad service failures in the past two years could be near $200 billion based on an extrapolation of the AAR data, Oberman says.
Railroads have said crew shortages are due to a combination of factors that have affected most industries amid a structural change in the labor market. Conductors furloughed at the onset of the pandemic, when traffic sank at its fastest rate ever, chose not to return to the railroads at the same rate as they had in the past. Train and engine crews quit or retired at higher rates than usual in key terminals. And the tightest job market in decades made it difficult to hire conductor trainees.
Oberman doesn't buy it. Major rail shippers, he says, "played the long game" and retained employees so their workforces would be sufficient when demand returned, even if it temporarily weighed on profits. "In stark contrast, the very profitable railroads made the opposite decision to the detriment of the entire U.S. rail network," Oberman says.
Oberman was critical of railroads' share buyback programs, rising rates, and their failure to capture volume growth since traffic peaked in 2006.
A return to heavy-handed regulation won't solve the industry's problems, Oberman says. What is needed, he argues, is for railroads to dig out of their current hole, return to traffic growth, and commit to maintaining adequate resources.
Railroads have said that once their crew ranks are back at full strength, service will return to pre-pandemic levels.
"But why should that be the goal? That is simply a return to mediocrity and rail service that continues to be a damper on the economy and is completely unacceptable," Oberman says.
Oberman spoke at the RailTrends 2022 conference sponsored by trade publication Progressive Railroading and independent analyst Anthony B. Hatch.