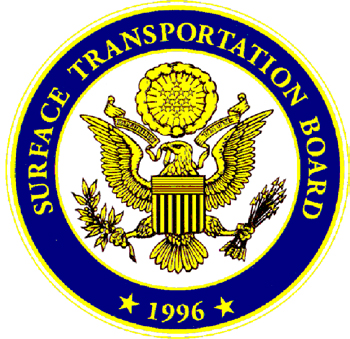 WASHINGTON – The Surface Transportation Board has accepted CSX Transportation's beefed up Pan Am Railways merger application and established a schedule for reviewing the deal that would expand CSX's presence in New England.
If the board approves the deal, Pan Am would become a fallen flag on May 1, 2022.
Comments on the merger are due to the board by Aug. 27, with final briefs due Jan. 2, 2022. The board will hold a public hearing on the deal if necessary.
The merger application CSX submitted to the board on July 1 was its third.
When CSX announced it would acquire Pan Am Railways in November 2020, it sought to have the Pan Am deal treated as a minor transaction that would get a streamlined board review.  It submitted a minor merger transaction application in February, but the board in March determined the deal was a "significant" transaction requiring a more thorough review process.
CSX submitted its significant merger application in April. But on May 26 the board rejected the filing, noting that CSX's market analysis did not meet the board's regulatory standards. CSX submitted a much more detailed filing on July 1.
The railroad initially had proposed a March 2022 date for closing of the Pan Am deal.
CSX executives have said they remain confident that the board will ultimately approve the acquisition of Pan Am.
On Friday the proposed merger gained additional support from Maine Gov. Janet Mills as well as four shippers, two municipalities, and one member of the New York State Assembly who all filed letters with the STB backing the deal.
Gov. Mills wrote to the STB of her strong support for the merger, saying, "This transaction has the potential to bring substantial benefits to Maine. The state of Maine relies on rail traffic to deliver goods and support our economy. If the transaction is approved, CSX has indicated that it will make upgrades to track and locomotives to provide improved service, extend positive train control on Amtrak's Downeaster, and make other improvements to the rail network. These changes would benefit Maine businesses and shippers that rely on freight rail to ship products and goods and positively impact passenger rail service."
On the municipal level, Saratoga County (N.Y.) Administrator Steve Bulger highlights in his letter that freight railroads are oftentimes "the lifeblood" for communities with large and small businesses relying on the services they provide to connect with markets across the country and around the world. A key benefit of the proposed transaction, Bulger notes, is that CSX will "enhance competition through lower costs, better service and improved access" to the rail network
Mechanicville (N.Y.) Mayor Dennis Baker sees the deal as a way to increase freight rail service to his community and capitalize on the financial resources CSX brings to the table to undertake "much needed infrastructure improvements" across Pan Am's rail network.
Assemblywoman Carrie Woerner, a member of the New York State Assembly from New York's 113th Assembly District, encouraged the STB to fairly review the transaction, stating in her letter: "I support this proposed acquisition and believe my constituents will benefit from its adoption."