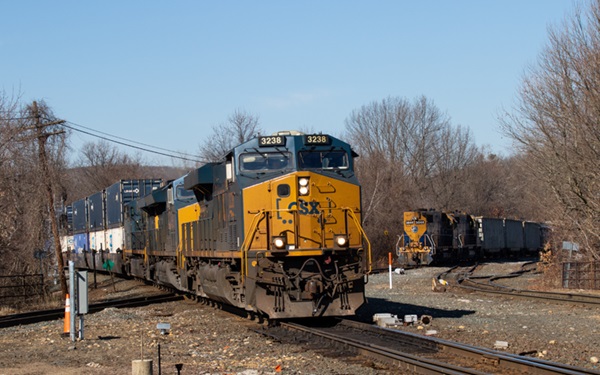 ---
PITTSBURGH – Shippers, railroaders, and analysts welcomed CSX Transportation's decision to hire its next CEO from outside the industry.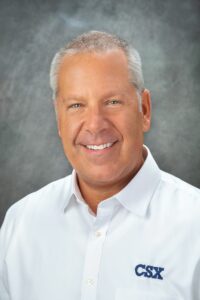 The railroad announced last week that former Ford President Joe Hinrichs would replace the retiring CEO Jim Foote on Sept. 26. Hinrichs brings experience as a rail shipper who once ran logistics for Ford. The auto industry veteran also is credited with smoothing relations with the United Auto Workers while he was at Ford.
The consensus view at the North East Association of Rail Shippers conference was that as an outsider, Hinrichs will bring a shippers' perspective to CSX.
Arthur Adams, CSX's senior vice president of sales and marketing, noted that for decades railroads have been losing market share to trucks.
"If we truly want to compete with truck, which by the way is completely eating our lunch … we're going to have to lean in … and approach this thing differently if we want to drive a different result," Adams says.
"Fresh perspective is important," says Adams, who worked in logistics at Target before coming to CSX.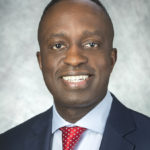 "What Joe will bring to the table is a heightened focus on customer centricity. I think he'll build on legacies of service transformation. I know that he's also going to be focused on growth. And he's going to be focused on culture," Adams says.
Michael Miller, president of Genesee & Wyoming's North American operations, says he was surprised that CSX went outside the industry for its next CEO because it's something railroads tend not to do.
Having a CEO with experience as a railroad customer — and one that had high service requirements — is a positive for an industry that needs to be more customer focused, Miller says.
"I had the pleasure to work with Joe when I worked at Norfolk Southern in the automotive group at the beginning of my career," Miller says. "I'm wishing Joe well and I think he'll do great things at CSX."
Cowen analyst Jason Seidl says Hinrichs is big on teamwork and developing a positive corporate culture. There are similarities between manufacturing and railroads, he says, including their heavily unionized work forces.
The selection of an outsider came as a surprise within CSX, he says. Seidl expects Hinrichs to eventually make changes to CSX's upper management team. "I think CSX is in for some changes," he says.
But independent analyst Anthony B. Hatch says Hinrichs is likely to keep the current CSX management team in place for longer than an internal CEO choice would simply because he's new to the industry.
"Railroading its own culture. Financial is universal. But operations? I think he's got to hug those guys. That may be an unpleasant thing to do. But if I were coming in I'd have the COO work right next to me," Hatch says.
Seidl and Hatch both expected CSX to benefit from Hinrichs' experience as a shipper.