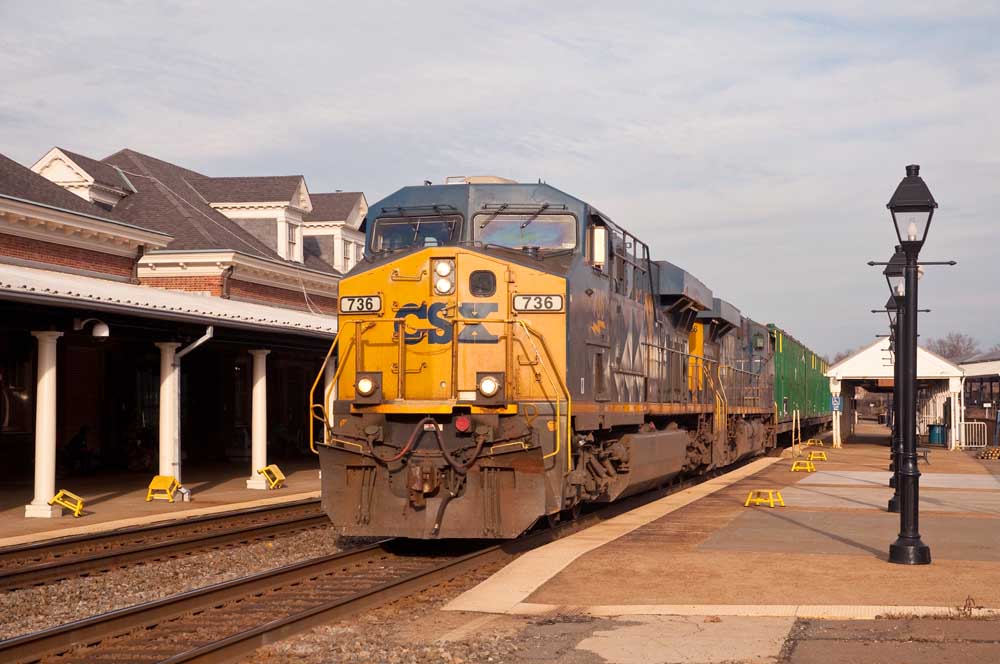 ---
NEW YORK – CSX Transportation has lost traffic and failed to capitalize on strong freight demand due to service problems related to its ongoing train crew shortage, CEO Jim Foote says.
"How much business are we missing? Lots. This is not minimal. This is not on the fringes. We're not doing the job we should be doing," Foote told an investor conference on Thursday.
There's strong freight demand, Foote says, but the railroad can't meet it because it needs 300 more conductors to return to full staffing levels of around 7,000 active train and engine employees.
CSX's carloadings are down 2.1% so far this year, while intermodal traffic is down 0.6%, according to its latest Association of American Railroads carload report. Overall, U.S. rail traffic is down 3.5% through the end of May.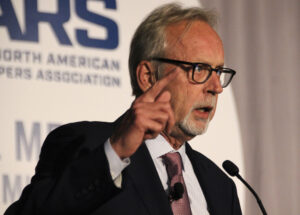 Despite customer complaints about the railroad's service, Foote says shippers are still telling CSX that they want to ship more by rail. "We are not meeting the demand today," he says.
"When we don't meet the demand of our customers … they try to find an alternative, which is normally truck," Foote says.
Foote dismissed suggestions that CSX's low-cost Precision Scheduled Railroading operating model has contributed to its service problems.
"I've never seen anyone who I know who knows anything about railroads tell me that this is not the right business model," Foote says, noting that any business should try to be as efficient as possible.
Union Pacific, Norfolk Southern, and Kansas City Southern adopted PSR operating models in 2018, a few months after CSX began reporting record financial results due to its shift to PSR that began in 2017.
"If the railroads had not done what they had done over the last couple years, the railroad industry right now would be a basket case," Foote says. "It would be an absolute basket case."
Foote notes that CSX posted its best performance metrics ever in 2019. "We were off the charts," he says of on-time performance and network figures such as average train speed and terminal dwell.
Then the pandemic hit in 2020 and traffic declined sharply, particularly after North American auto assembly plants shut down for several weeks. Amid a highly uncertain economic outlook, CSX furloughed train crews.
"We laid people off and all of the sudden the business came flying back at us," Foote says of the robust economic recovery.
Furloughed crews chose not to come back to the railroad at the same rate as they typically had, which Foote says was the result of the Great Resignation that accompanied the pandemic and affected all businesses. Meanwhile, CSX's crew attrition rate rose to 10% from the normal 7%. And the railroad struggled to hire conductors in the tight job market, Foote says.
The railroad has hired 1,000 conductors over the past year but did not make any net gains to train and engine crew levels due to the accelerated attrition, Foote says.
Rail labor leaders have blamed operational changes and working conditions for the exodus of crew members, many of whom had 10 to 20 years of experience.
CSX is in a better position than other Class I railroads because it began to step up its hiring nearly 18 months ago, Foote says.
"Hopefully it's a matter of months now that we start to see some improvement," Foote says, noting that CSX's hiring pipeline and conductor training programs are full.
Once service levels bounce back, Foote says "there's no reason in the world why we can't grow this business."
Foote spoke with analyst David Vernon at Bernstein's 38th Annual Strategic Decisions Conference.