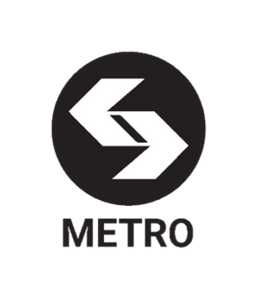 PHILADELPHIA — The Southeastern Pennsylvania Transportation Authority is proposing using a series of letters and colors to rename its urban rail system, to make it easier to use and emphasize the entire rail network rather than its individual elements.
The Philadelphia Inquirer reports the proposal would rebrand the network of rapid transit and trolley lines as "SEPTA Metro" under a Wayfinding Master Plan released Tuesday. SEPTA's Regional Rail services are not part of the proposal and would continue to use that name.
The proposal includes use of a new "SEPTA Metro" variant of the agency's current logo and improved signage at stations, which would use color-coded backgrounds with information on specific routes and white-on-black signs for system-wide messaging. The new labels are designed to help visitors, those with limited English proficiency, and those seeking accessible entrances and exits.
The program is projected to cost $40 million through the fiscal year ending in June 2023.
SEPTA'a announcement comes shortly after Seattle-area Sound Transit announced plans for a similar letter-and-color rebranding of its rail and bus rapid transit services [see "Sound Transit introduces new names …," Trains News Wire, Sept. 1, 2021].