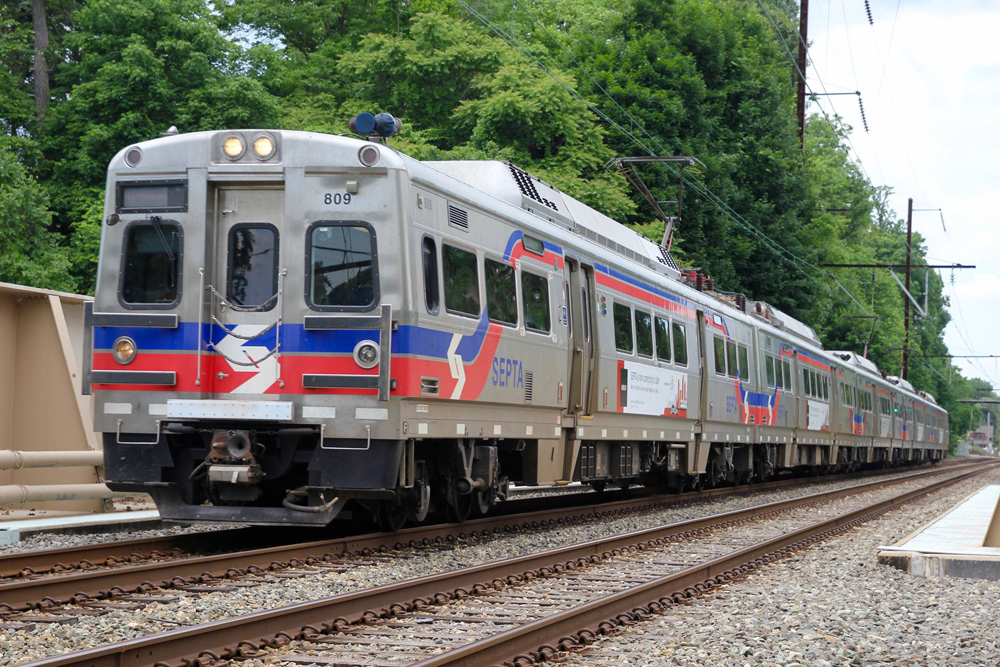 ---
PHILADELPHIA — The Southeastern Pennsylvania Transportation Authority is moving to add service on three Regional Rail lines following the collapse of a bridge today (Sunday, June 11) on Interstate 95, a problem that could snarl commuting and impact other traffic on the East Coast's primary north-south highway for months.
The bridge collapsed following a fire involving a gasoline tank truck.
SEPTA says in an updated bulletin on its website that it will add capacity  on the Trenton, West Trenton, and Fox Chase lines until further notice, and is added three trains during the morning rush hour and three during the evening rush. The Philadelphia Inquirer reports that the agency's CEO, Leslie Richards, said SEPTA is "evaluating all options to enhance service for those who are impacted," and that a service plan for the early part of the week is expected to be finalized Monday morning.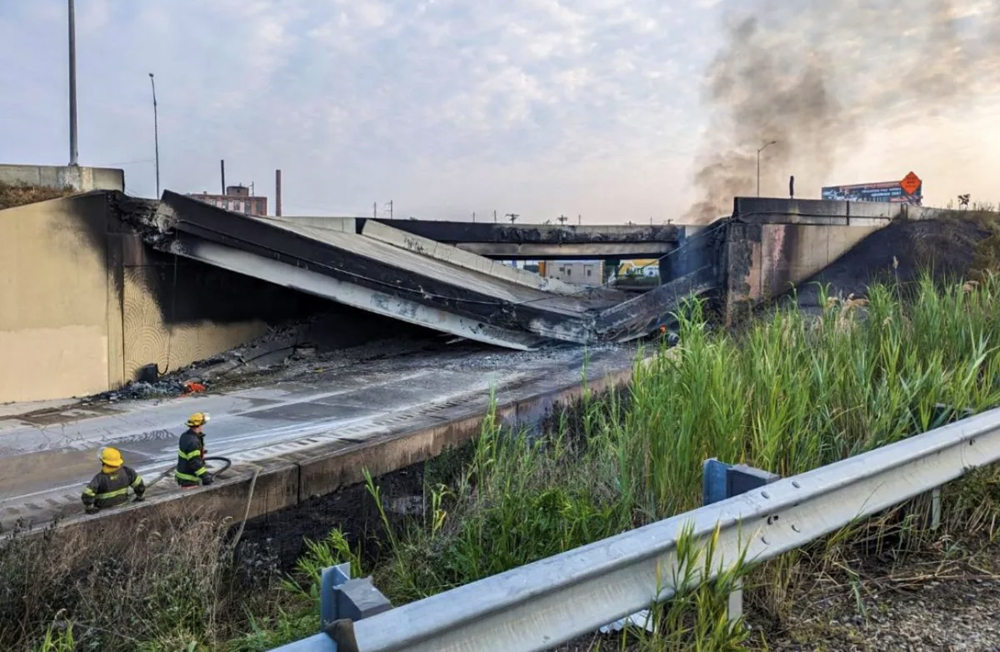 Trains on those three routes to the northeast of central Philadelphia will see more cars added to scheduled trains. Trains on the Cynwyd Line, a 6.1-mile, three-station route, will be temporarily replaced with bus service so personnel and equipment from that line can be reallocated to the expanded service elsewhere. Parking will be free at all Regional Rail lots, as well as a lots at the Frankford Transportation Center, Fern Rock, Fox Chase, and Torresdale.
Richards asked for commuters' patience, the Inquirer said: "It is going to take longer than normal to get to work tomorrow."
The collapse came after a fire reported about 6:20 a.m. involving a tank truck with a capacity of 8,500 gallons of gasoline at I-95's Cottman Avenue exit. About 7 miles of I-95 are currently closed as a result. More than 130,000 vehicles use the highway daily, according to the Pennsylvania Department of Transportation.
The National Transportation Safety Board said on Twitter that it is sending a team of investigators to the accident scene.
Pennsylvania Gov. Josh Shapiro has said repairs are expected to take months; the Inquirer reports Shapiro will issue a disaster proclamation in response, which will allow the state to access federal funds for repairs.
The website Billy Penn notes that a similar collapse on I-85 in Atlanta following a 2017 fire was repaired in about six weeks — more than a month ahead of schedule — in part because of an incentive plan that paid bonuses to contractors if they finished early.
Trains News Wire has emailed Amtrak to ask if it plans any service changes in light of the incident and is awaiting a response.
— Updated at 6:20 p.m. CDT to add information on NTSB investigation, SEPTA map; updated at 8:45 p.m. with plans for additional rush-hour trains.