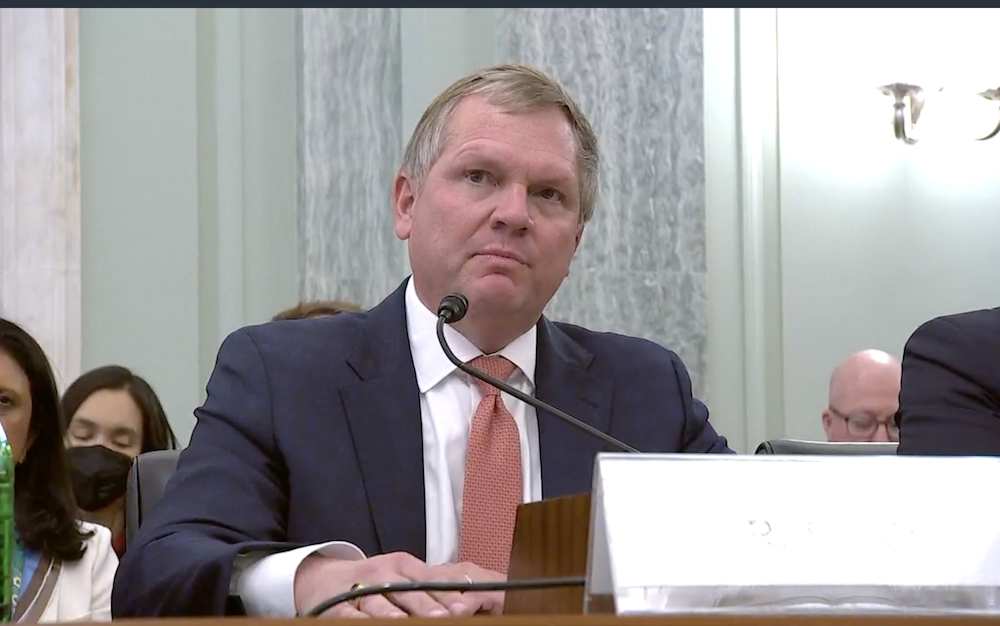 ---
WASHINGTON — Senators put Norfolk Southern CEO Alan Shaw in the hot seat today during a hearing on improving railroad safety in the wake of the toxic derailment in East Palestine, Ohio.
Shaw once again apologized for the East Palestine derailment, said the railroad is taking steps to improve safety, and will continue to support the community while cleanup is under way and in the years to come.
"I am deeply sorry for the impact this derailment has had on the people in the region, and I am determined to make it right," he told the Senate Commerce Committee.
NS has spent $24 million to date in response to the derailment and its aftermath, including reimbursing expenses for more than 6,000 families whose lives were upended by the Feb. 3 wreck. Shaw also pledged to create a long-term medical compensation fund and will establish a program to protect home sellers if their property loses value as a result of the derailment.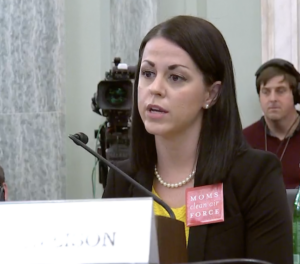 Misti Allison, a resident of East Palestine, said the government and railroad response to the disaster could have been better. Residents feel like NS has "been dropping bread crumbs" throughout the community, she said.
"Alan Shaw has repeatedly said that Norfolk Southern will 'make it right,'" she told the committee. "But who determines what is right in a situation like this?"
She urged lawmakers and NS to find a way to ensure that no other town has to go through a traumatic experience like East Palestine.
Ohio's senators — Republican J.D. Vance and Democrat Sherrod Brown — say their Rail Safety Act of 2023 would go a long way toward preventing another East Palestine. The measure would broaden regulations covering hazardous materials, phase out DOT-111 tank cars more quickly, provide first responders with real-time data on hazardous materials shipments moving through their communities, regulate wayside detectors for the first time, limit train length and tonnage, and require two-person crews.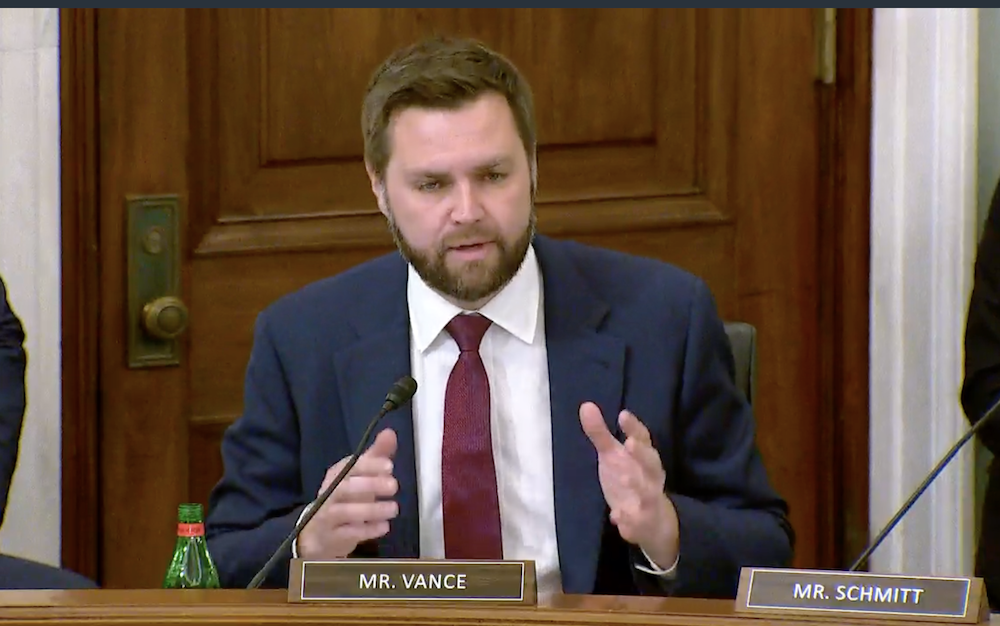 ---
Vance rejected criticism that the bill was too broad. Railroads can't say the rail safety bill is a big government solution when railroads asked Congress to bail them out of their labor dispute just three months ago, he said.
Shaw and Ian Jefferies, CEO of the Association of American Railroads, said they support much of what's in the bill, including the faster phase-out of DOT-111 tank cars, better wayside detection systems, and providing first responders with more funding and hazmat data.
But they also urged lawmakers to take a data-driven approach to improving safety. Shaw said he was unaware of any data that shows that a two-person crew is safer than a one-person crew.
Clyde Whitaker, Ohio state legislative director for the SMART-TD union, told the panel that conductors are an engineer's eyes and ears and are essential when there's a problem or a derailment.
Whitaker said he filed a complaint with the Federal Railroad Administration last year regarding what he claims is NS' unsafe practice of giving instructions to train crews to disregard wayside detector failures and keep trains moving.
Whitaker said the spread of the low-cost Precision Scheduled Railroading operating model, along with a 30% reduction in Class I railroad employment since 2015, has eroded safety. And he blamed PSR for the rise in the derailment rate at Norfolk Southern since 2019.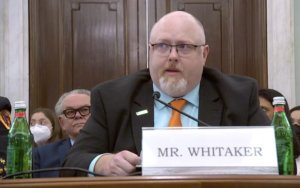 "This increase in derailments is what happens when you cut 30% of your workforce in less than a decade, reduce training or outsource work across every rail craft, and run longer, heavier trains that are harder to control," he said. "This is what PSR looks like. The railroads find every way they can cut costs so they can make an extra dollar. No matter the cost to safety. And communities like East Palestine are forsaken in the process."
Shaw maintains that NS is a safe railroad and that the number of derailments last year was the lowest in two decades. Yet NS is committed to improving, he says.
Jennifer Homendy, chair of the National Transportation Safety Board, said yard accident rates are going up, while main line accident rates are going down.
She also told the committee that rail remains the safest way to transport hazardous materials. "Certainly, carrying them over our nation's roadways where more than 43,000 people die every year in millions of crashes is not a safer alternative. Moreover, such small quantities of hazardous materials shipped by rail may not be economically feasible for pipeline operators to ship," she said.
But Homendy noted that some of the board's rail safety recommendations have not been acted upon by either the Federal Railroad Administration or the railroads themselves. FRA has not mandated that locomotives be equipped with inward- and forward-facing cameras, for example.
The NTSB also wants to expand regulations around what constitutes a high-hazard flammable train, or HHFT, which is currently defined as a train with a block of 20 or more than 35 total loaded tank cars of a Class 3 flammable liquid.
"We believe the definition of an HHFT should include a broad range of hazardous materials, including flammable gasses and combustible liquids," she said. "We also believe that even one railcar of any hazardous material justifies notifying emergency responders, not 20 or more than 35 loaded tank cars, which could contain 1 million gallons of hazardous materials."
The NS train 32N that derailed in East Palestine was not considered a high-hazard flammable train.
Sen. Peter Welch, D-Vt., asked Shaw whether Norfolk Southern should suspend its multi-billion dollar stock buyback program until the railroad has accomplished making things right in East Palestine.
"Stock buybacks never come at the expense of safety," Shaw said.