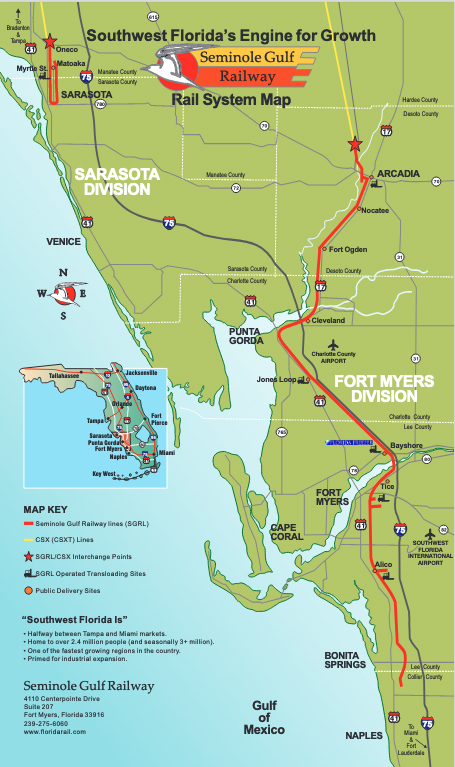 FORT MYERS, Fla. — Florida's Seminole Gulf Railway could be shut down for up to six months because of damage suffered from Hurricane Ian, the Tampa Bay Business Journal reports.
Executive Vice President Robert Fay told the Business Journal the railroad had lost six bridges as a result of the storm, including three totaling 1,300 linear feet in the Fort Myers area. And its yard in Arcadia, Fla., where it interchanges with CSX Transportation, is under water.
The loss of the 100-mile route between Arcadia to Bonita Springs, Fla., near Naples, is particularly critical to rebuilding efforts in the hard-hit Fort Myers area, given that the railroad's traffic includes a variety of building materials including lumber, rebar, and aggregates, "and now they're needed for the recovery," Fay said.
The railroad carries about 2,500 carloads of freight annually. It will divert some carloads to a separate operation in the Sarasota area, but from there, they will have to be transloaded to trucks, which carries its own challenges.