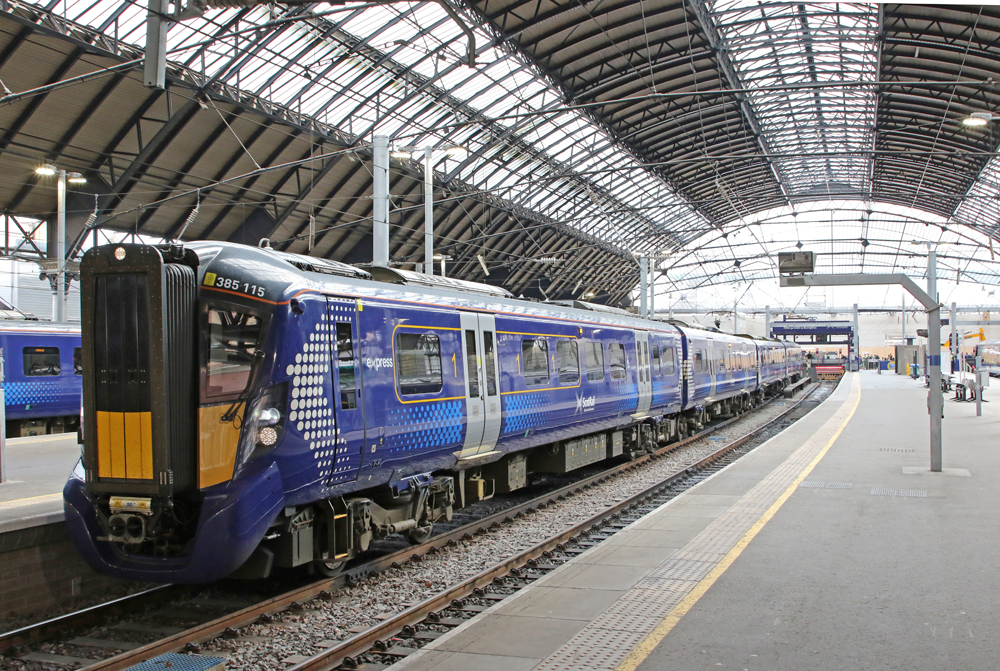 The Scottish government in Edinburgh has announced it will create a company to take over operation of almost all passenger trains in Scotland from next year. The Scottish rail network, which has been branded Scotrail since the 1980s, is currently run by Abellio, the international division of Dutch Railways, which also operates rail services in England and Germany. Abellio had failed to meet several performance targets prior to the COVID-19 pandemic and had been told its contract would not be extended in late 2019.
Since privatization of Britain's railways, in the 1990s the Scotrail network had been operated as a franchise with British private firm National Express responsible from 1997 to 2004, and Scottish-based First Group from 2004 until 2015, when Abellio took over. The Scottish government has been directly responsible for railways in the country since 1999 and has invested heavily, reopening several lines and electrifying many of the busiest routes.
The Scottish government's decision to end the franchising approach is no surprise, as the system has already been formally dropped in neighbouring England and Wales. Unlike England where the British government controls most rail contracts, which it wants to turn into simpler concession arrangements with private operators [see "British government announces end for rail franchise system," Trains News Wire, Oct. 12, 2020], the Scottish and Welsh governments have decided to create new government owned train operators.

In Wales, the new government-owned operator started business in February 2021 with the existing train fleet, personnel, and largely the same management. It had been established in just a few weeks, as the previous contracts were no longer viable due to the impact of the pandemic. In Scotland, the new government operator will have a year to get established as it will not take over until March 2022.
Some passenger rail services linking Scotland to England are operated by several other companies under contract to the government in London. The Caledonian Sleeper overnight trains linking London with Scottish cities remains a separate private operator for now, although industry sources suggest it too will be merged into the new government-run Scotrail, as it is being heavily subsidized by Scottish government funding thanks to COVID.
Other privately run trains aimed at tourists, such as the Royal Scotsman tour train or the Jacobite steam service from Fort William, are not affected by the changes to Scotrail.