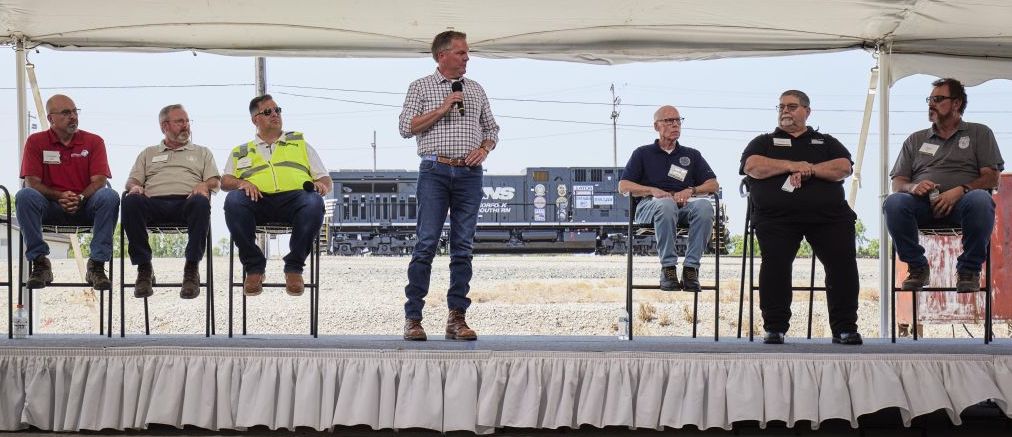 ---
ATLANTA – Norfolk Southern's independent safety consultant has made 11 recommendations the railroad should follow in order to improve its safety culture.
Atkins Nuclear Secured, in its first report since being hired in May to assess the railroad's safety efforts in the wake of the disastrous Feb. 3 derailment in East Palestine, Ohio, says NS is a "high-performing organization" with leadership that's devoted to safety.
But the report says there's much the railroad can do right away to prevent accidents and injuries, from closer cooperation with unions and limiting supervisors' workloads to shifting to an educational approach to minor safety rule violations.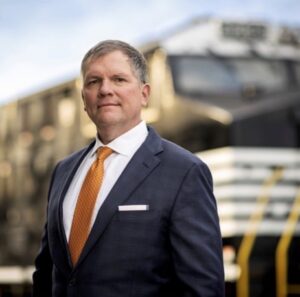 "The initial findings from ANS are candid and unbiased, which is exactly what I asked from them," CEO Alan Shaw wrote in a letter to employees today. "They have surfaced issues of critical importance that we need to swiftly address. The initial findings provide recommendations we can begin implementing to continue building a stronger safety culture."
Shaw says NS has already begun to strengthen collaboration with local labor leaders, enhance its post-accident analysis and communication efforts, upgrade the facilities where railroaders report for work, and expand the safety department's field team.
NS is creating a safety implementation task force as well as a vice president of field engagement position.
"Moving forward on building an industry-leading, safety-first operation requires everyone across our organization – from management to the craft employees who comprise the backbone of the company – to work together toward a common mission. We will succeed by working collaboratively, deliberately, and with urgency," Shaw wrote.
Atkins' immediate recommendations are:
Reduce potential for recurrence of accidents and injuries by better analyzing and communicating about incidents.
Increase ownership of safety at all levels.
Resolve staffing shortages and worker quality of life issues.
Reduce supervisor workload and stress.
For minor infractions, shift corrective focus to coaching instead of discipline.
Improve training and leadership development.
Develop and implement a process for responding to problems such as wayside detector alerts.
Implement periodic reviews at major yards.
Establish a team of management personnel with field operations experience to serve as dedicated, independent safety representatives to oversee operations and provide safety feedback to field leaders and headquarters.
Improve the condition of facilities and equipment.
Rebuild relationships to restore worker trust, respect, and pride.
Among the things NS can do over the longer term: Re-evaluate the size of its operating regions and divisions so they are more manageable, as well as better use of locomotive and freight car data so that defect repairs can be made more quickly.
The Atkins recommendations dovetail with many of the recommendations the Federal Railroad Administration made as part of a safety review it released last month. Common themes included union worker distrust of management, short staffing, and poor response to wayside detector alerts.