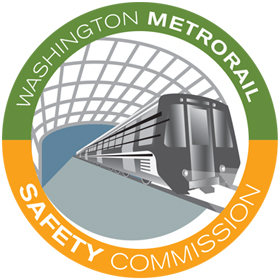 WASHINGTON — The independent agency which oversees DC Metrorail safety issues has ordered the transit operator to inspect, clean, and maintain control rooms at its stations, saying Metro has failed to live up to its pledge to do so.
The Washington Post reports the Washington Metrorail Safety Commission conducted inspections of control rooms across the Metro system and found that the transit agency had not completed, or in some cases started, the required work.
The control rooms are located in each of Metro's 91 stations and contain components of three operating systems: Automatic Train Protection, a collision-avoidance system; Automatic Train Supervision, which deals with routing; and Automatic Train Operation, which can control train movements. Metro had pledged in March to conduct inspections and, as needed, repairs, after safety commission inspectors found the control room at the Friendship Heights station in Bethesda, Md., in disrepair. But the safety commission says Metrorail "did not follow through on all safety commitments made in April and May 2022," according to a report issued Thursday.
"Metrorail is failing in its stewardship of the vital equipment designed to ensure safe train movement," the safety commission said.
The commission has ordered Metro to begin conducting and document quarterly inspections of the control rooms by Oct. 31.
A Metro spokeswoman told the Post the transit agency would go beyond what is required by the order to address compliance, saying, "We have expanded our capital program to include inspections and upgrades of these assets as part of our projects to upgrade [train control] systems."