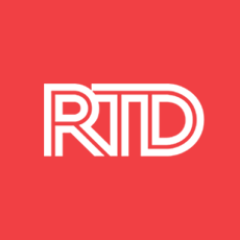 DENVER — The Regional Transportation District has approved an $8 million study to revive and revise plans for the commuter rail B Line, a Denver-Boulder-Longmont, Colo., route approved by voters in 2004 that had been pushed back to 2050. It was originally scheduled for completion by 2014.
The RTD board also approved a formal response to an outside review that called for significant changes in fares to lure back riders lost during the pandemic.
Colorado Public Radio reports the study will be completed by 2023. RTD CEO Debra Johnson said the study will provide updated information needed to determine how to proceed.
An estimated cost of $1.5 billion led Johnson, when she became CEO, to suggest there might be better alternatives to the rail line, but pushback from officials including Gov. Jared Polis led the agency to look at ways to restart the project [see "Digest: RTD CEO promises plan …," Trains News Wire, Feb. 11, 2021]. An RTD proposal to provide peak-period service of three morning inbound trains and three evening outbound trains estimated just 800 people would use the service, which would cost more than $700 million to build..
The Longmont Times-Call reports the agency's board declined to follow the outside study's recommendation for six months of fare cuts to help boost ridership, saying it will stick with an in-progress study on long-term fare changes. That 18-month study won't be complete until late next year. The RTD, which has been plagued by an operator shortage, continues a slow restoration of services cut during the pandemic. New schedules effective Sept. 5 will  have operations at 70% of pre-pandemic levels.