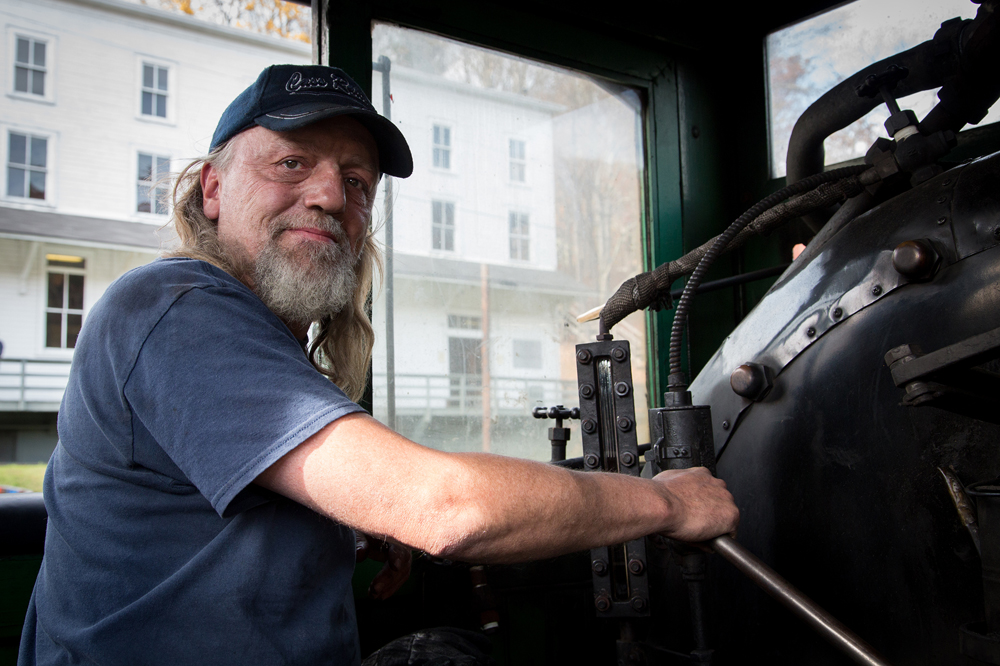 ---
CASS, W.Va. — W. Rex Cassell, longtime Cass Scenic Railroad employee and, most recently, shop foreman, died Aug. 23, 2022, after a brief illness. He was 60 years old.
Rex, his preferred name, was one of a long line of family members to work for Cass Scenic Railroad through the years. He was born April 26, 1962, near the date the State of West Virginia purchased the railroad, locomotives, and rolling stock from Midwest Raleigh Corp., which was in the process of scrapping the operation. Cassell was 30 when he began working for the state at Cass on Oct. 15, 1992.
As shop foreman, he was responsible for operating and maintenance continuity when the Durbin & Greenbrier Railroad assumed operations on Jan. 1, 2015. He also served as a locomotive engineer and fireman when necessary, and was known as the railroad's most talented whistle artist, with a unique and easily recognizable style.
"He was a hard worker and had an intimate knowledge of the Cass steam locomotives," said Kathy Smith, Durbin & Greenbrier vice president. "They spoke to him.  He could hear their problems just by listening to them. Rex was always cheerful and kind, and one of the last of the old-school guys we started with seven years ago.  He was also a good teacher, and the rest of our crew is carrying on.
"We really loved that guy…. We put a wreath on Shay No. 4 in his memory, and members of the crew are having shirts made with Rex's everyday sayings on the back."
Cassell is survived by his companion of 30 years, Donita Hise, and two sisters who reside in Cass.