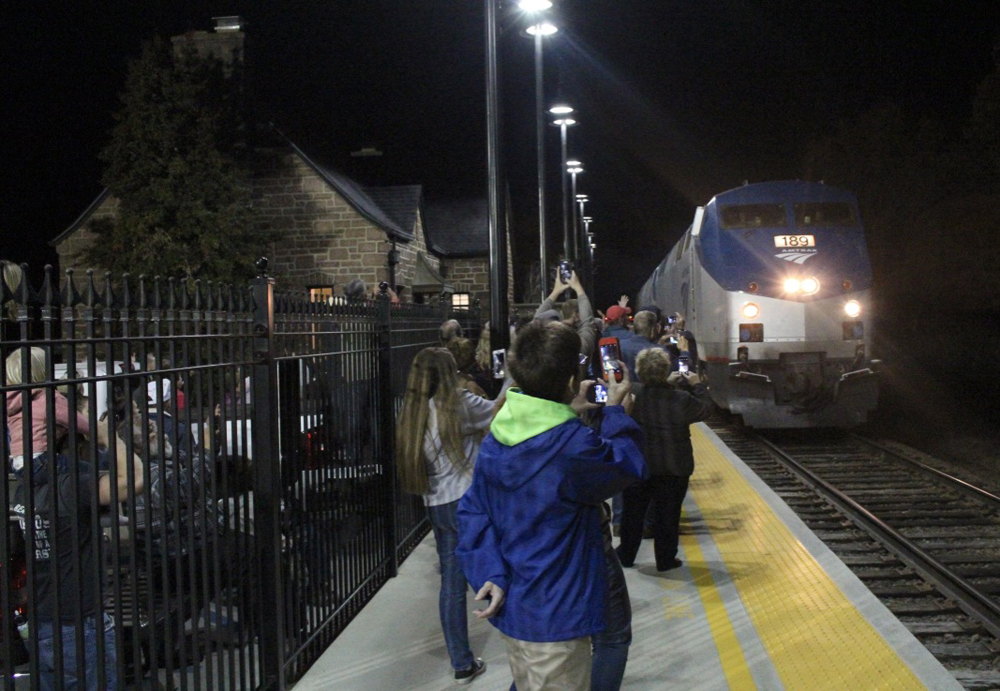 ---
WASHINGTON — Legislation that aims to reverse Amtrak's statutory right of preference over host railroad freight trains "within 50 miles of a port or rail yard" has been introduced by a U.S. Congressman representing a rural district without any passenger service. Among its co-sponsors is the head of the U.S. House subcommittee with jurisdiction over Amtrak.
The "Freights First Act" was introduced in June by U.S. Rep. Eric Burlison (R-Mo.), whose district in the southwest corner of the state has never been served by Amtrak. An original co-sponsor is Troy Nehls (R-Texas), chairman of the House Transportation and Infrastructure Committee's Subcommittee on Railroads and Pipelines.
In a press release on the bill's introduction, Nehls said, "Taxpayer dollars heavily fund Amtrak, and their operations should not interfere with the movement of freight across our country that Americans need every day. Our nation's supply chain should not be delayed, appealing to the needs of one company." This mirrors a view he had expressed while leading a subcommittee hearing the previous day [see "Gardner's bonuses, lack of profitability attacked …," Trains News Wire, June 6, 2023].
The bill "Fact Sheet" released by Burlison refers only to the movement of goods, not people: "The Freights First Act removes Amtrak's burdensome right of track mandate within 50 miles of a port or rail yard and ensures America's businesses and working families receive their goods in a timely fashion. We should find ways to cut red tape to benefit our supply chain instead of providing special treatment to poor stewards of the people's money like Amtrak. This bill does just that."

The legislation has gained only three additional co-sponsors since it was introduced (see table above), but AFL-CIO Transportation Trades Department president Greg Regan is concerned that rescinding Amtrak's right of preference is a misplaced focus and a threat to the company's ability to carry out its mission.
In a letter to Burlison recently shared with Trains News Wire, Regan writes, "This legislation would permanently harm Amtrak's passenger rail operations for your constituents while ignoring the root cause of the issue. The real obstacle to reliable freight rail service is the industry's use of the Precision Scheduled Railroading operating model that prioritizes profits over rail service and safety." The full letter is reproduced below.
Congress continues to be preoccupied with challenges far more pressing than a few House members' attempt to overturn Amtrak's right-of-preference provisions enacted during the company's early years. But the fact a subcommittee chairman is predisposed to endorse the effort reveals his intention to limit passenger rail's ability to effectively contribute to national mobility.