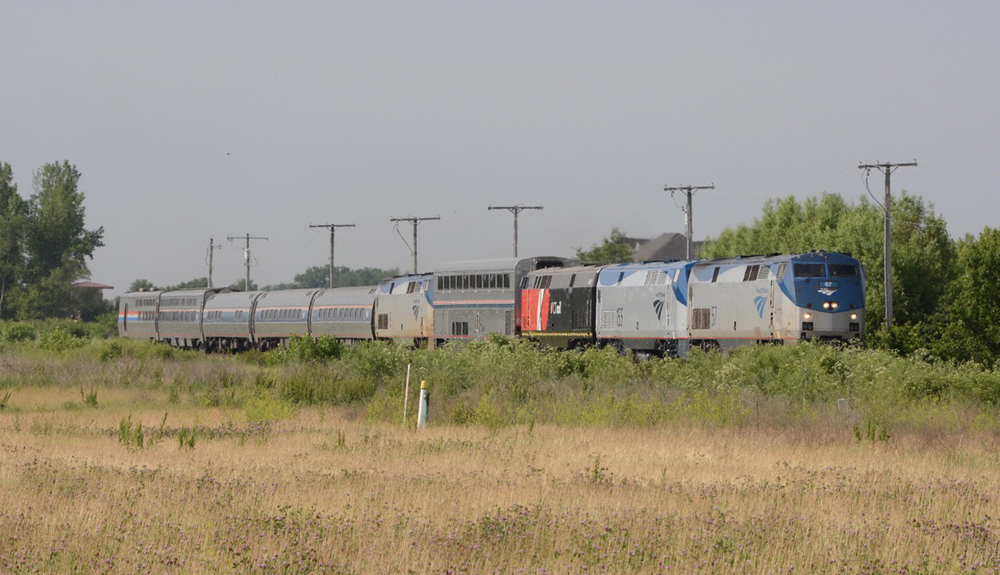 ---
WASHINGTON — Amtrak CEO Stephen Gardner was repeatedly asked to defend his near-$500,000 annual salary, and the company's practice of giving out six-figure performance bonuses in light of the company's reliance on more than $1 million in annual taxpayer support during today's hearing of the House Transportation and Infrastructure Committee.
But there were numerous other takeaways from the nearly 3-hour grilling of Gardner and occasional questions to the other witness, Northeast Corridor Commission executive director Mitch Warren.
Title not reflected by most questioning
The hearing had little to do with its title topic, "Amtrak Operations: Examining the Challenges and Opportunities for Improving Efficiency and Service." One exception was when Rep. Andre Carson (D-Ind.), representing the Indianapolis area, asked about possible downsizing or outsourcing at Amtrak's Beech Grove shops. Gardner responded, "Building up the mechanical force is something we have been doing — there is lots of work underway and it is a critical facility for Amtrak…because we've got to get our equipment back in shape and keep it maintained."
Among matters addressed:
— The CEO reiterated that establishing corridor services is up to the states, but "long-distance is really a network we operate on your behalf — It's a network that Congress and the administration set for us in the [Jobs Act]." When Carson asked about the prospects for a daily Cardinal, Gardner noted Amtrak "had applied for funding to look at daily service on the Cardinal and Sunset Limited. That would allow us to do some preparatory work and the FRA will ultimately decide what the future of the long-distance network could be," and recommend options for Congress to consider. That funding was part of more than $700 million in grant request for long-distance service announced Monday, along with more than $7 billion in request for the Northeast Corridor [see "Amtrak announces grant applications …," News Wire, June 5, 2023].
— Gardner hardened the demarcation between its Northeast Corridor operation and the other two business units. He told Rep. Marc Molinaro (R-NY) that the taxpayer subsidy per passenger was about $10 on the Northeast Corridor, $16 for state-supported routes, and about $148 for long distance trains. He did not elaborate that the Northeast Corridor's relative "operating profit" is possible because most of its costs are capitalized, while the other units' expenses get allocated against the bottom line according to opaque formulas currently being reviewed by the States for Passenger Rail Coalition.
— Molinaro was one of nine lawmakers who brought up executive bonuses. After quoting a New York Times report that Gardner had received $766,000 in short-term incentive bonuses from 2016 to 2021, Molinaro asked, "What metrics were you measured against to consistently receive from Amtrak, an industry subsidized by taxpayers, without turning a profit?" When Gardner attempted to respond to that question and another about the lack of Americans with Disabilities Act station compliance, Molinaro interrupted the Amtrak CEO six times.
Gardner did claim to Rep. Steve Cohen (D-Tenn.) that the bonus program was adopted in 2015 with the elimination of pensions, "which saved American taxpayers hundreds of millions, a billion dollars in future exposure and traded that for performance-based compensation so that Amtrak's employees would be tied to the goals and metrics that we set." The CEO did not, however, elaborate on the goal-setting process.
— Subcommittee Chairman Troy Nehls (R-Texas) showed his unfamiliarity with Amtrak operations and the issues. He suggested only Class II and Class III railroads should be able to apply for Consolidated Rail and Safety Improvement Grants — not Amtrak, since the company was already getting a $22 billion advance appropriation over 5 years. Gardner explained that CRISI grants are designated for specific safety and capital projects, not operations, and almost always have a local match. Nehls, who represents a district southwest of Houston through which the Sunset Limited traverses without stopping, also claimed that Amtrak lacked security because "anybody can buy a ticket without providing ID and give the ticket to someone else." It's theoretically possible this can happen with Amtrak e-ticketing and onboard verification ID checks, but not likely.
Questioning Amtrak's value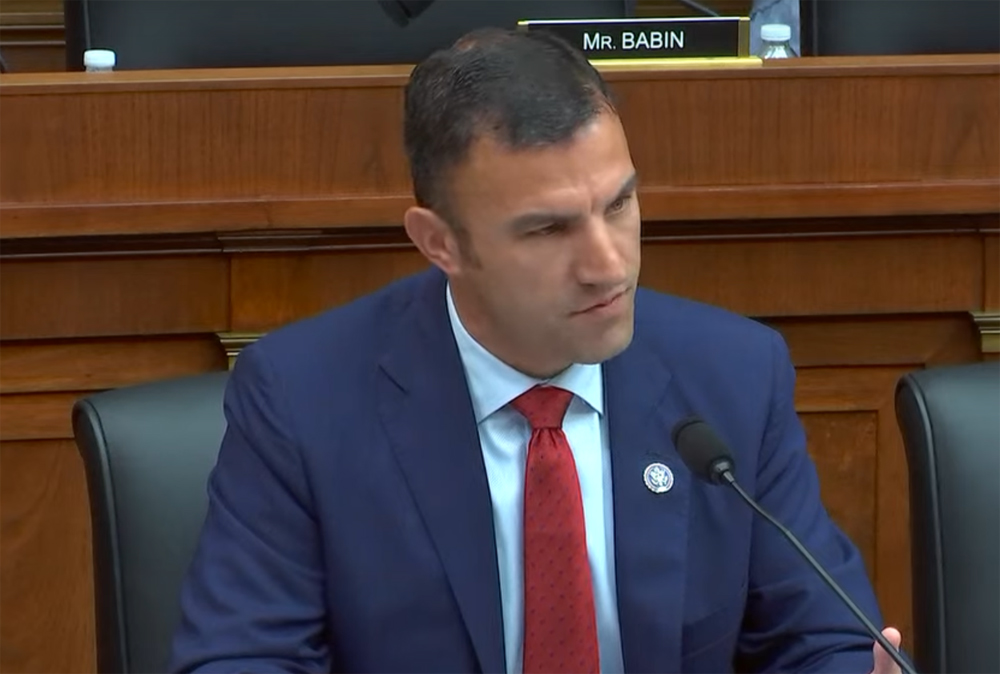 — Lawmakers who used questioning to complain about Amtrak's burden on the U.S. taxpayer appear to place no value on rural mobility. Rep. Rudy Yakym (R-Ind.), who represents the South Bend area, wondered why Amtrak wanted to add a second frequency between Chicago and the Twin Cities when there were 18 nonstop daily flights and driving (nonstop) takes less time. "How is this good business?" he asked rhetorically, discounting the transportation needs of passengers traveling to and from the Empire Builder route's nine intermediate stops.
— Most Republican criticism regarding profitability came from House members representing districts without Amtrak service, including Missouri's Eric Burlison (Springfield area), Texas' Roger Williams (west of Fort Worth), Tennessee's Tim Burchett (suburban Nashville), and Minnesota's Pete Stauber (Brainerd and Duluth).
But GOP congressmen who value Amtrak's presence wanted to make sure their constituents' needs are met. These include New Jersey's Thomas Kean, Jr., who wanted more Acela stops at Trenton and Metropark, and western Kansas' Tracey Mann, who asked Gardner "if you are supportive of long-distance rail routes like the Southwest Chief." He also heard that Amtrak "was planning on reducing the sleeper car capacity — is this true?"
Gardner said he would "get back to you on the specific details, but our goal here is to, in fact, put as much sleeper capacity as we can on routes with strong demand … the issue is that we have been working through some of the overhauls that have come due and the impact of pieces of equipment we have lost in recent incidents. We have 30 or so wrecked vehicles that can't be repaired." He added, "We're working hard to get more capacity out into all of our long-distance routes because we see success occurring on routes like the Chief."
A video of today's hearing is available on the Transportation and Infrastructure Committee site (the 2-hour, 45-minute program starts a half-hour in), along with written statements from Gardner and NEC Commission Executive Director Warren and the opening statement from Rep. Nehls. Statements from Reps. Rick Larsen (D-Wash.) and Howard Payne (D-N.J.) are posted on the committee's minority-party site.