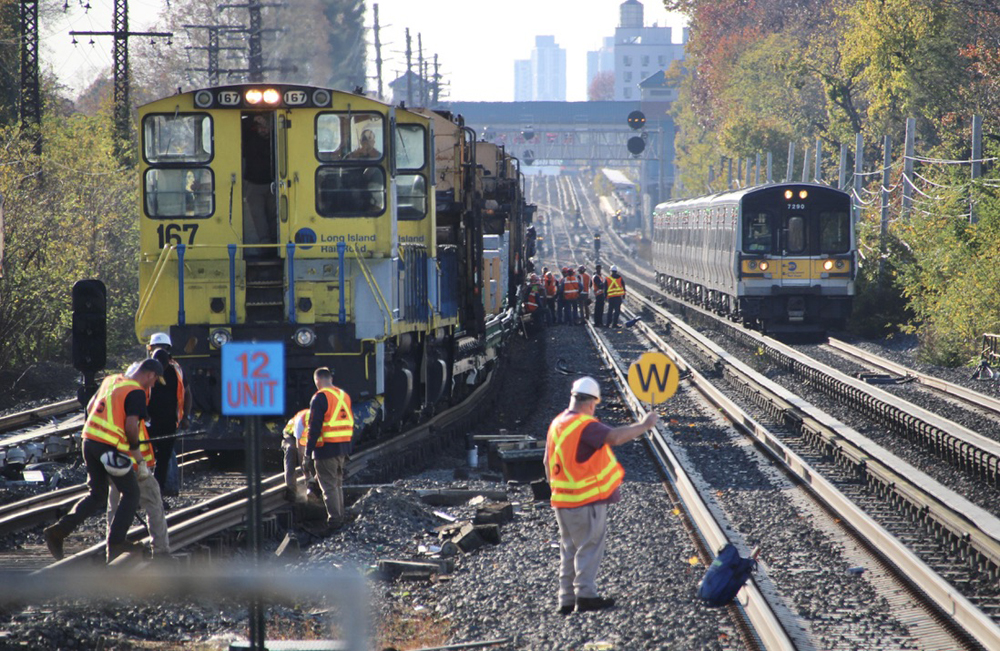 ---
NEW YORK — Excessive work hours pose a high safety risk for many Long Island Rail Road workers, the Office of the Metropolitan Transportation Authority Inspector General says in a report issued Thursday.
The audit, addressing hours for workers not covered by Federal Railroad Administration hours-of-service regulations, found that engineering department employees, particularly track workers, often work a high number of hours that can lead to fatigue and an increase risk of accidents.
In an 18-month period ending in June 2022, the report found that 267 track employees worked 24 hours or longer on 4,375 occasions, with one worker on duty continuously for 24 hours or more 64 times, and another employee who worked 84 consecutive hours on one occasions. In all, employees of the engineering department worked 7% of all hours at risk of severe fatigue, with the 20 track employees with the most frequent long shifts working 37% of their hours in such conditions.
"Fatigued workers put the safety of employees, the public, and railroad assets at risk, and we should not continue to normalize the situation," Acting MTA Inspector General Elizabeth Keating said in a statement accompanying the report. "Railroad management is also concerned and plans to take constructive actions to vigilantly manage excessive work hours."
The audit report notes that the long hours arise from factors such as a large number of high-priority capital projects, combined with relatively low staffing levels because of a past hiring freeze and the subsequent pandemic, as well as contractually obligated work rules.
The full audit report, available here, made four recommendations, including modifying worker schedules and training workers on more types of equipment to increase scheduling flexibility, as well as negotiating contract terms with the track workers' union to better address worker fatigue. LIRR management accepted all four recommendations.