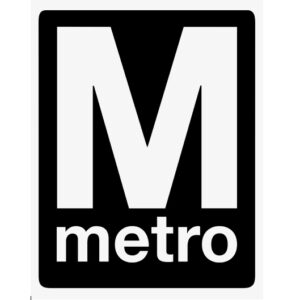 WASHINGTON — The DC Metrorail system is facing a lengthy process in returning its sidelined 7000-series railcars to service, Washington Metropolitan Area Transit Authority General Manager Paul Wiedefeld said at a Thursday board meeting, with reduced service expected to continue through the summer,
The website DCist also reports the Metrorail extension to Dulles International Airport faces another delay in opening, and will not open during the current fiscal year that ends July 1. The agency had been aiming to start service this summer.
Wiedefeld said Metrorail is currently working to return older 6000-series cars to service by May, which would allow increased frequencies on the Yellow and Green lines. The 7000-series cars, which have been out of service since October because of a wheel defect that led to a derailment [see "Testing plan submitted …," Trains News Wire, Nov 5, 2021], will gradually be returned to service through the summer, which would allow headways to be reduced to 10 minutes on the heavily traveled Red Line and 15 minutes on other lines.
Wiedefield said the wheel problems, which involve wheels shifting on their axles, have no "near term solution. He also said Metrorail is asking the Washington Metrorail Safety Commission, the independent agency that oversees agency safety concerns, for permission to use digital, rather than manual, devices to speed up wheel inspections, and for permission to use six in-track monitoring devices to provide constant checks on the wheels of trains in operation.
No date for start of service to Dulles
The latest delay in the effort to get the Silver Line to Dulles in operation is a problem with waterproofing and insulation on power cable connections. Previous issues with those connections have led to fires and smoke incidents.
The 11.5-mile, six-station extension is also waiting on safety certifications, reviews of signal systems, and occupancy permits for buildings. DCist reports this is at least the 10th delay in opening the extension; it was originally scheduled to be completed in 2018.