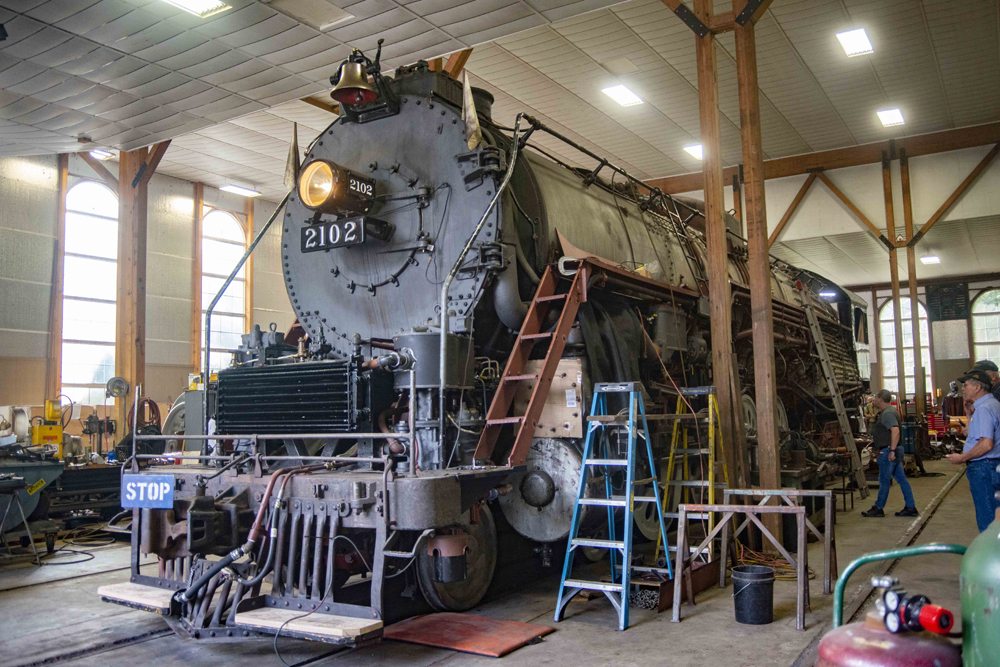 ---
PORT CLINTON, Pa. — Reading & Northern 4-8-4 No. 2102 will mark its return to service following a six-year, $1.45 million rebuild by pulling freight, according to railroad owner and CEO Andrew M. Muller Jr.
Muller told Trains News Wire that he expects the engine to break in on R&N freight trains in mid-March. Four "Iron Horse Ramble" passenger excursions between Reading and Jim Thorpe, Pa., in May, July, August, and September have been announced and advertised in the March issue of Trains Magazine.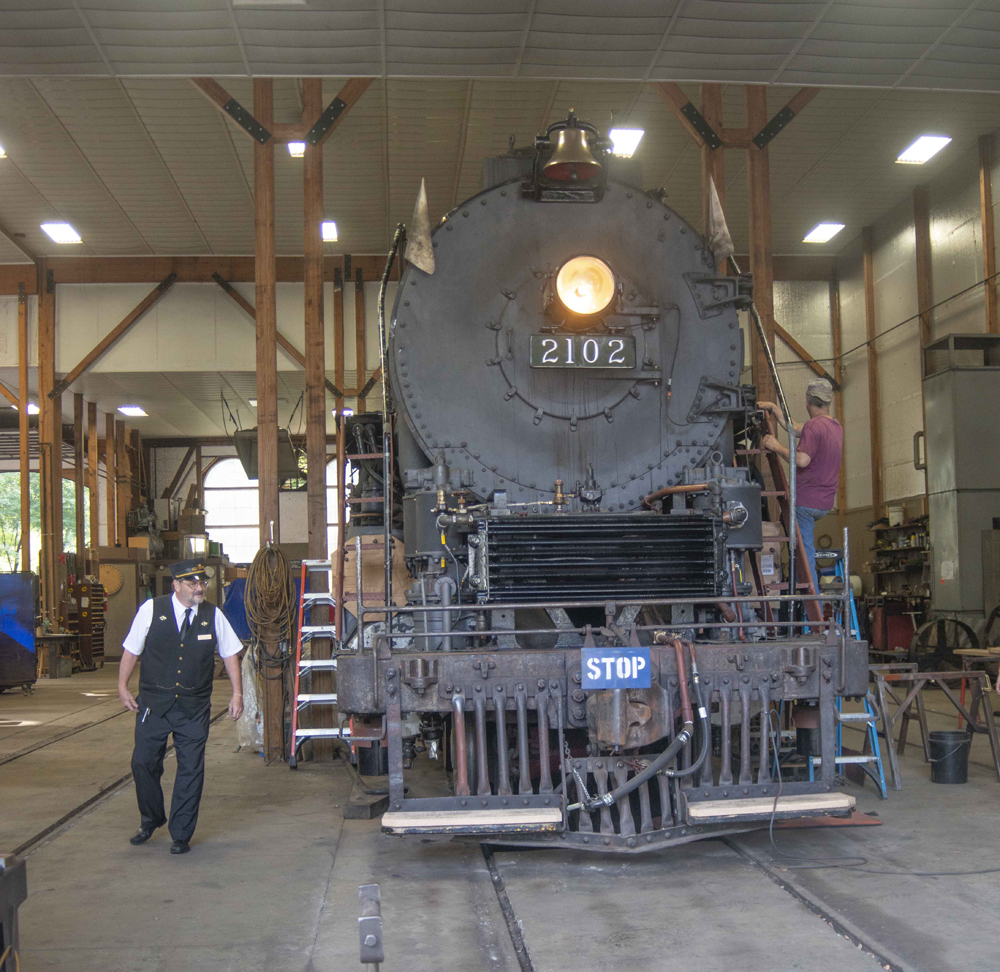 The big locomotive was one of 30 members of the T-1 Class that Reading Co. built from older 2-8-0s in 1945 and 1946 at its shops in Reading, Pa. Number 2102 is one of four T-1s that avoided scrapping, surviving to power a series of "Reading Ramble" steam excursion operated between 1962 and 1964.  Retired a second time after the last Ramble, the engine's ownership passed through several hands over the following two decades until Muller acquired it in the mid-1980s. He ran it on passenger trains on his first railroad, the 13-mile Blue Mountain & Reading, and later on additional routes he acquired from Conrail. The engine also made several off-line trips over Conrail lines during those more steam-friendly days. No. 2102 has been out of service since 1991, but Muller always has promised that it would run again.
He is making good on that promise now. The big 4-8-4 shares space with operational 4-6-2 No. 425 in Reading & Northern's steam shop building near the railroad's headquarters at Port Clinton, Pa. Since 2016, rail employees, volunteers, and contractors have combined efforts to rebuild the 2102. Its first fire was lit just a year ago, and forces have accelerated work to get the engine ready for service. "The engine is brand new," Muller says.
The T-1s were freight locomotives, and hauled all types of Reading trains during their brief lifetimes as diesels quickly took over the assignments.  Muller's Reading & Northern handles growing volumes of anthracite traffic, and it's quite likely that R&N No. 2102 will see its first revenue service working coal trains.
The railroad operates passenger trains year-round, and the T-1 will become part of that service with its first excursion on May 28. Muller anticipates the four advertised trains will be followed by five Reading Outer Station-Jim Thorpe trips during the fall foliage season. "It all depends on response to ticket sales," he says.
More than 225,000 people rode R&N trains in 2021. The railroad continues to add to and upgrade its passenger car fleet. Last year, R&N purchased 11 cars, including a dome, a diner, and an open-air observation car, from the former San Luis & Rio Grande in Colorado. Muller recently picked up five more cars, including an additional dome, a 48-seat diner, and a grille car. "I am thrilled to get two more domes," he tells New Wire. Dome car seats always sell out on the Jim Thorpe trips, he says.