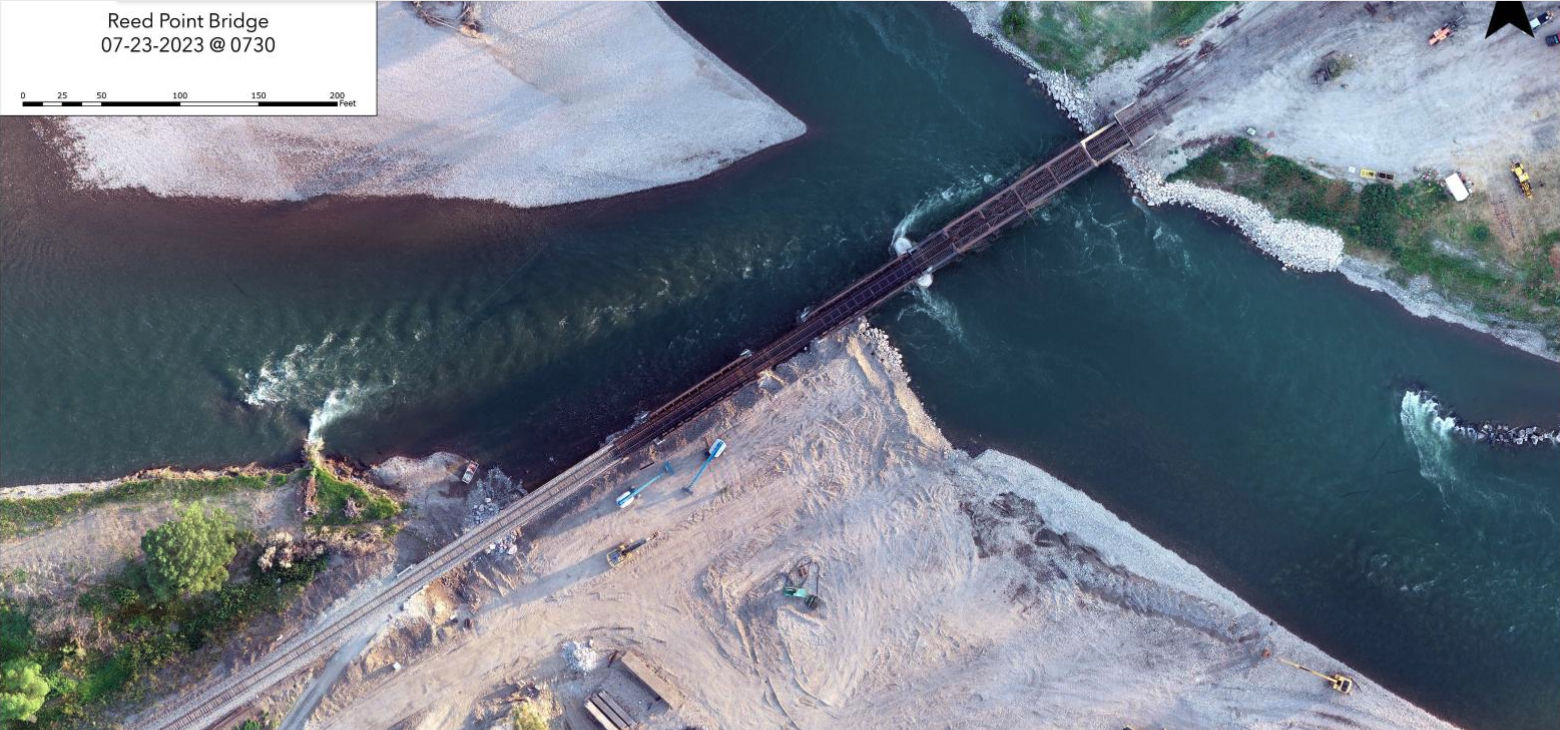 ---
Montana Rail Link's main line was put back into service on Saturday after the rebuilt Reed Point bridge over the Yellowstone River was reopened more than a week ahead of estimates.
The bridge collapsed on June 24, sending 10 cars into the river and derailing an additional seven cars. Asphalt was released into the river from some of the submerged cars, and cleanup efforts are still under way.
"Montana Rail Link has resumed operations with the completion of bridge construction efforts at the site of the June 24th derailment near Reed Point," MRL spokesman Andy Garland said in a statement to Trains News Wire."Significant progress was made over the last week of construction, allowing the first train to cross over the newly constructed bridge at approximately 11:30am on Saturday, July 22nd. Construction work was completed ahead of initial estimates, allowing service to officially be restored 28 days post outage. As normal train traffic resumes, crews and contractors will remain on site to remove all equipment and material utilized throughout the process and continuing to restore the area."
MRL crews have been running BNSF Railway detour trains between Laurel, Mont., and Shelby, Mont., via Great Falls. Up to 20 trains per day have been detoured via the BNSF Northern Transcon.
Bridge construction began once the last of 10 derailed cars was removed from the river and remaining cars were removed from the east side of the bridge on July 3, according to a unified command update.
A temporary causeway built to access the damaged span and freight cars was used in the bridge rebuilding efforts. The railroad had estimated that the bridge would be out of service through the end of July.
— Updated at 4:35 p.m. CDT with statement to News Wire from MRL.