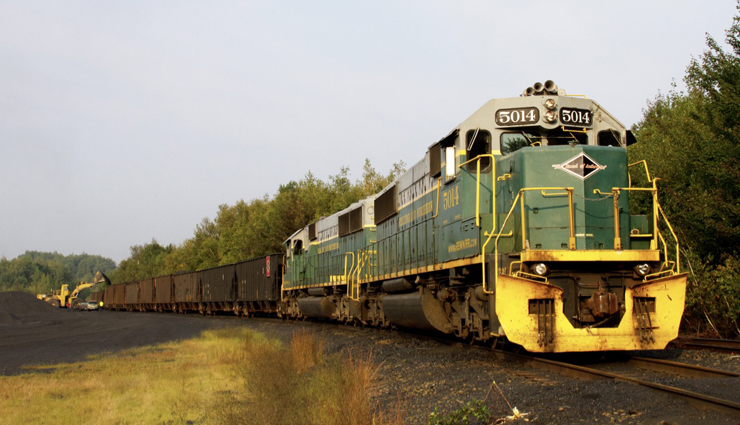 ---
PORT CLINTON, Pa. — Reading & Northern set records for freight revenue, freight traffic, and excursion passenger ridership in 2021, the railroad reported.
Freight revenues increased by 10% over 2020 and pre-pandemic levels, boosted by increased traffic and a traffic mix with more higher-revenue moves. The company also saw significant revenue from its warehouse and transloading business. Forest products — pulp. Paper, and wood — led the traffic increase, adding approximately 1,000 carloads for a total approaching 11,500. The company also continued to invest in its anthracite coal franchise, purchasing 153 additional coal hoppers and three new coal conveyors for transloading operations.
The excursion passenger operation handled 225,175 riders, an increase of 75,000 over its pre-pandemic high, after adding more trips, equipment, and points of origin. The railroad anticipates further increases this year, as it is now running its trains from Jim Thorpe, Pa., year round, will begin service from Pittston, Pa., later this year, and expects to begin operating former Reading Co. steam locomotive No. 2102 in 2022.
"The accomplishments of R&N this year, and in fact over the last two years during the worldwide pandemic, are nothing short of amazing," owner and CEO Andy Muller said in a press release. "They are a testament to the men and women at the R&N who come to work every day dedicated to taking care of our freight customers and passenger riders. I couldn't be prouder of our workforce, and my entire family is thankful for all that they do."