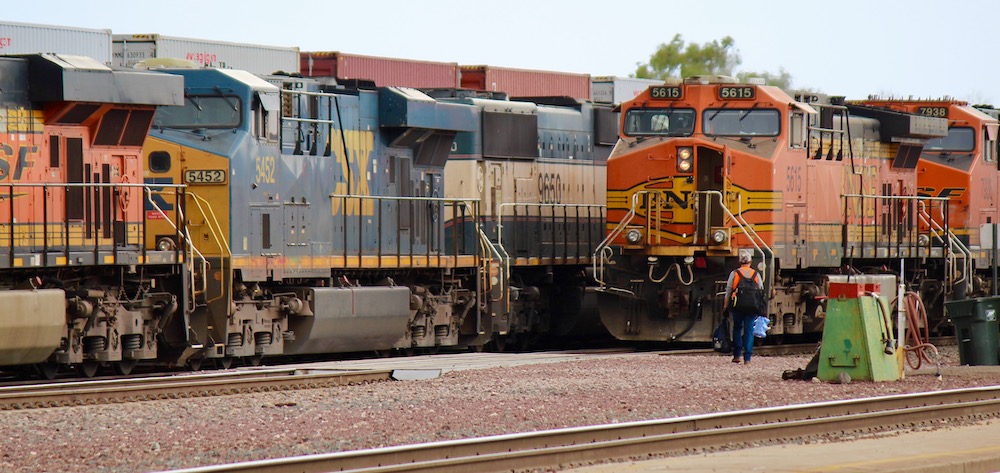 ---
If there's one thing all railroaders have in common, it's the ability to complain about anything and everything. They're world-class grumblers. So when train crews and labor unions bash the railroads for this, that, and the other thing, sometimes you have to wonder if they're crying wolf.
Wonder no more. The union-management pot, which is normally set on simmer, is boiling over at the big four U.S. Class I railroads. And it's prompting railroaders — even those with 10, 15, or 20 years of experience — to pull the pin before they've reached retirement age.
In other words, they're voting with their feet. This tells you that railroaders aren't just bitching about their demanding jobs. They've had it. As ol' Johnny Paycheck would sing, "Take this job and shove it."
None of this should come as a surprise. CSX Transportation, Norfolk Southern, and Union Pacific have for the past couple of years earned the dubious distinction of being among the worst places to work, according to the job-rating site Glassdoor.
UP and NS ranked No. 1 and No. 2, respectively, due to their low ratings from their employees, while CSX held the No. 5 spot. Go back to 2008, though, and you'll not find a railroad among the 50 worst companies on Glassdoor's list.
What's changed? It's not one thing, railroaders say. It's everything.
A massive wave of layoffs began when E. Hunter Harrison brought his Precision Scheduled Railroading operating model to CSX in March 2017. Since then, rail employment levels have fallen nearly 30% as NS and UP adopted PSR and BNSF Railway began running a leaner operation, too. In many cases this puts more work on the shoulders of the railroaders who kept their jobs — and has meant fewer days off under attendance policies that crews view as draconian.
Then there are PSR-related operational changes, such as running fewer but longer trains. They take longer to build and are likely to encounter more mechanical mischief en route. Conductors don't want to walk 2 miles or more to find and fix a defect at the back of the train.
A side effect of longer trains is running with lower horsepower/ton ratios. The combination of heavier trains and no horses to spare makes for longer trips for conductors and engineers. They also say that TripOptimizer and LEADER, the energy management systems that act like advanced cruise control and help conserve fuel, also slow transit times. Ditto for throttle and speed restrictions some railroads use to save fuel.
And then there are the national contract negotiations that have been stalled since 2019. Railroaders have worked through the pandemic as front-line workers and have now gone nearly three years without a raise. Talk of one-person crews, with conductors shifted to the ground, doesn't help and has been a stumbling block in negotiations.
Add all this up, and it's not hard to see why railroaders are a disgruntled lot.
Listen to what one railroader recently posted on Trainorders: "After 25 years my quality of life AND pay are worse, and so is my home life and health. I feel like I really did make a deal with the Devil when I hired on. Railroad life has never been great, but at least back in the old days you made decent money, could layoff pretty much when you needed, and had regular jobs to look forward to when your seniority allowed. Now it's all gone … And the carriers have the balls to say we're just overpaid complainers. A pox on them."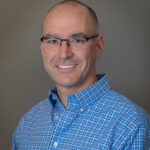 Longtime union leaders say they can't recall labor-management relations or morale being this bad at the big four systems. As experienced railroaders leave at higher rates than normal, it exacerbates the railroads' ongoing crew shortages as new hires are hard to find and even harder to keep, which of course snowballs into operational and service problems that then demand even more crews.
Credit CSX CEO Jim Foote for saying several times this year that railroads need to mend fences with their unionized employees and negotiate new contracts. "That is the biggest transformative change that CSX can make, and that is the biggest transformative change that the industry can make: Finally, finally, finally building a better rapport with our employees and having a better working relationship with them," Foote told the North American Rail Shippers conference.
His counterpart at NS, Alan Shaw, also seems intent on improving relations with labor and has been listening to railroaders out on the ballast.
But things could get worse before they get better. One crewman tells me that if the new contract doesn't include a hefty raise that would make the job worthwhile, he expects anywhere from a quarter to a third of the people in his terminal to walk away.
You can reach Bill Stephens at bybillstephens@gmail.com and follow him on LinkedIn and Twitter @bybillstephens