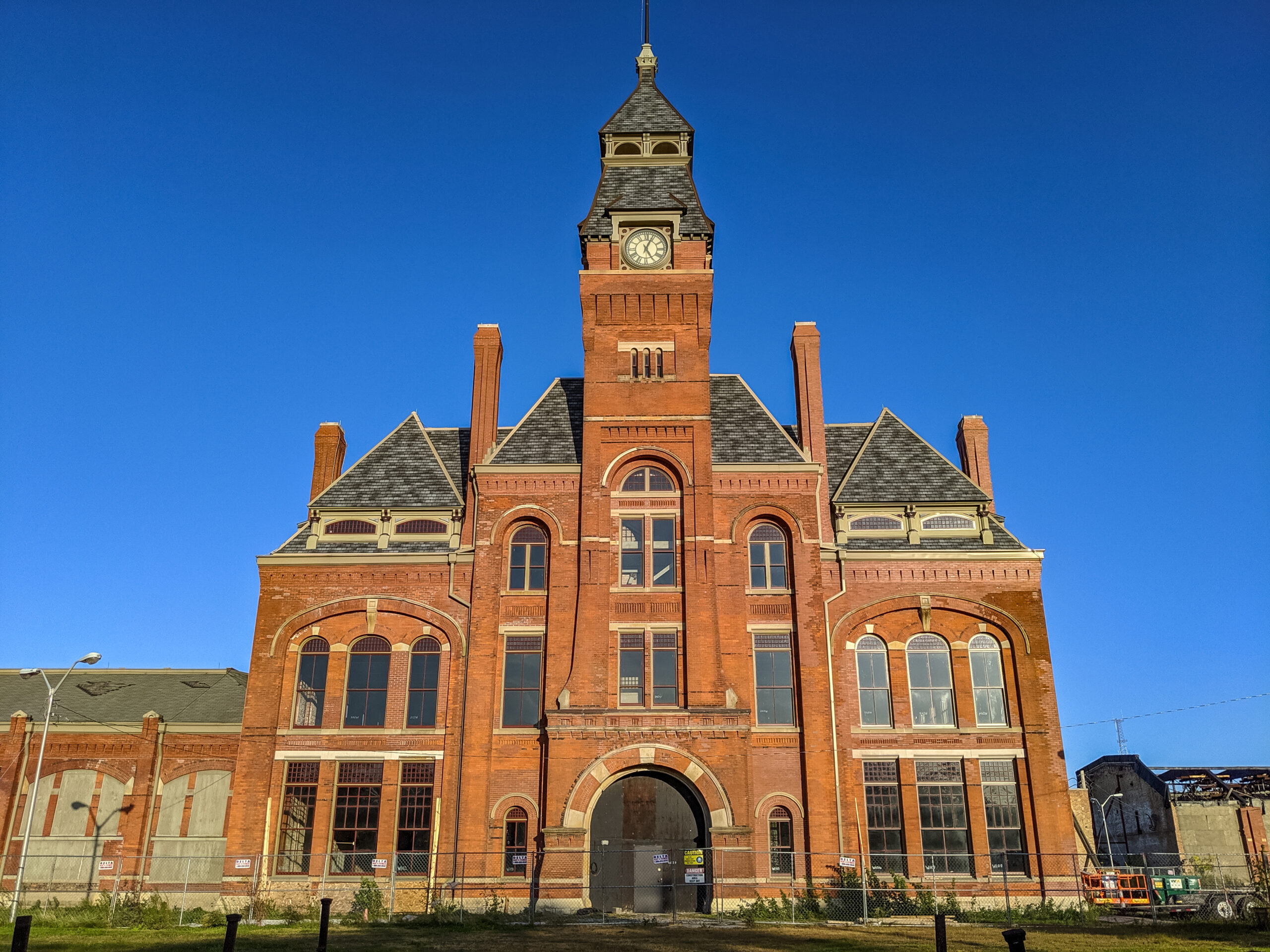 PULLMAN, Ill. — The grand opening of the National Park Service's Pullman National Monument and Pullman State Historic Site Factory Grounds is set for Labor Day weekend, Sept. 4-6. Free events will include tours, site visits, and historic tours at the community built for the Pullman Co's factory and as a community for its workers, as well as ticketed tours of historic Pullman-built railcars.
The railcar tours, sponsored by Amtrak, Metra, and the American Association of Private Railroad Car Owners, will take place Saturday, Sept. 4, and Sunday, Sept. 5, and Metra's 111th Street station. Tickets will go on sale in August on the Historic Pullman Foundation's website.
The renovated Pullman Co. Administration Clock Tower, now the monument's Visitor Center, will be open for guided "sneak peeks" on Saturday and Sunday, along with portions of the factory grounds and the neighborhood. Saturday and Sunday will feature varied public programs.  A formal dedication and ribbon-cutting ceremony on Labor Day morning will be livestreamed; attendance for that event is by ticket only.
The Illinois Department of Natural Resources will provide tours of the first floor of the historic Hotel Florence, currently under restoration
Other planned events include:
— Neighborhood tours by the Historic Pullman Foundation, which will have its vistor center open;
— On Saturday, a car caravan and performance by the Illinois Secretary of State's gymnastic team, the Jesse White Tumblers, hosted by the Pullman Civic Organization.
— Also on Saturday, the Illinois Labor History Society will offer labor-related tours and have historic re-enactors on Saturday, along with the Chicago and Cook Counties Building and Construction Trades Council and HIRE 360, which will display hands-on opportunities with the union crafts.
— Through the weekend, the National A. Phillip Randolph Pullman Porter Museum will be open, and will host its Urban Renaissance event on Monday afternoon.
— Artist Mitch Markovitz will unveil a commemorative poster for sale, commissioned by the Historic Pullman Foundation.
These events are free and open to the public.
President Barack Obama declared Pullman a National Park Service site on Feb. 19, 2015, writing in his proclamation, "The Pullman Historic District tells rich, layered stories of American opportunity and discrimination, industrial engineering, corporate power and factory workers, new immigrants to this country and formerly enslaved people and their descendants, strikes and collective bargaining.  The events and themes associated with the Pullman Company continue to resonate today as employers and workers still seek opportunities for better lives."
For more information, visit the National Park Service web page on the event.