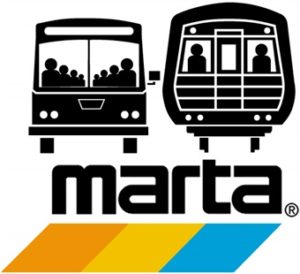 ATLANTA — A proposed Atlanta-area commuter rail line is likely to be scrapped after Norfolk Southern told the Metropolitan Atlanta Rapid Transit Authority it would not share its rail line with the passenger operation.
The Atlanta Journal-Constitution reports the planned line would run from MARTA's East Point station southwest of downtown Atlanta to the Clayton County communities of Jonesboro and Lovejoy, a distance of about 15 miles. To build the route without using the existing NS line, Marta would have to acquire about 300 separate properties, raising the construction cost of the line from $1.7 billion to $2.3 billion.
"Without the ability to share the existing rail corridor with the railroad, the impacts of that project are immense and will make the project difficult to deliver," MARTA CEO Jeffrey Parker told county commissioners.
In a written statement to the paper, Norfolk Southern cited a 2016 study saying it would be possible for MARTA to build a parallel but separate line, which would serve both commuter and freight customers. "We remain open to working toward this approach so we may collectively serve the needs of all stakeholders," the statement said.
MARTA will now study other options, such as bus rapid transit.