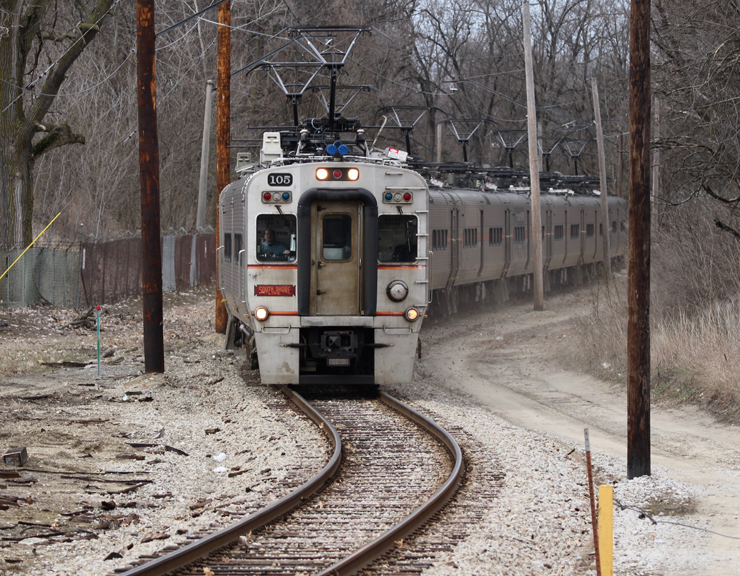 ---
CHESTERTON, Ind. — The Northern Indiana Commuter Transportation District is reviving long-dormant plans to relocate the South Shore Line station at the airport in South Bend, Ind.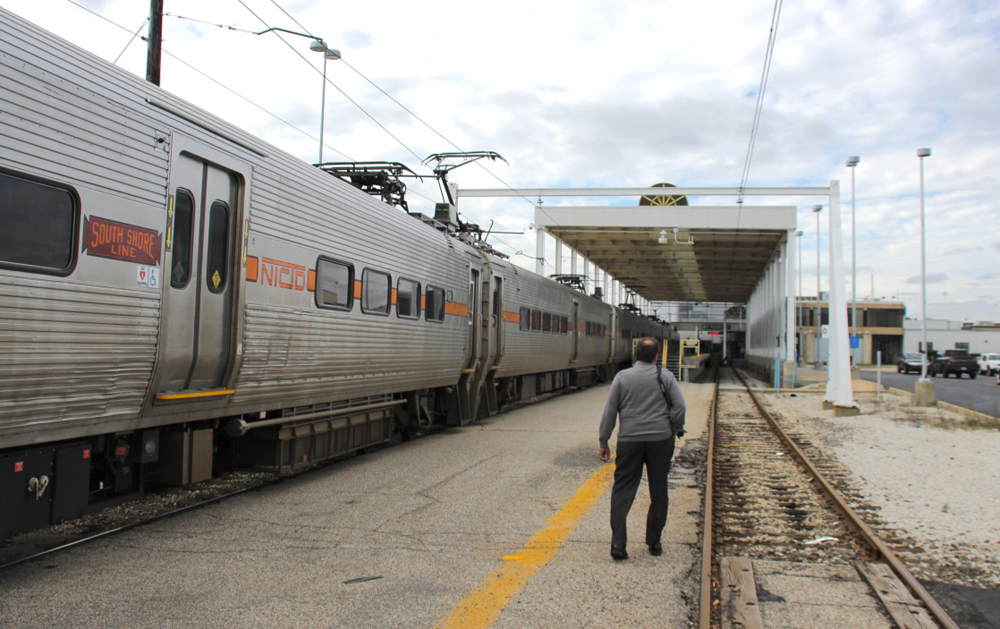 At its Monday meeting, the NICTD board of trustees voted to issue a request for proposals to update engineering and environmental planning for a project to move the station from the east side of South Bend International Airport to the west side. Because of the circuitous, low-speed route involved in reaching the current airport station, this could cut as much as 15 minutes off travel times.
The Times of Northwest Indiana reports that the airport station, which opened in 1990, was intended to be temporary because it could use an existing spur line. A study in 2008 never gained traction, and a 2017 effort met with opposition from property owners, as well as discussion whether the station should be moved into downtown South Bend. The city of South Bend eventually began initial engineering on a downtown location [see "South Bend OKs preliminary work …," Trains News Wire, Dec. 21, 2018].
But NICTD President Michael Noland says the cost of a downtown station — which would require extensive infrastructure work, since the South Shore now ends well short of downtown — could be more than $250 million, while the relocated airport station would likely cost $50 million to $75 million.
One reason for reviving the project now: federal money available under the Bipartisan Infrastructure Law.
A station relocation, along with South Shore improvements already in progress, could make it possible, could make it possible to get from downtown Chicago to the South Bend airport in 90 minutes.