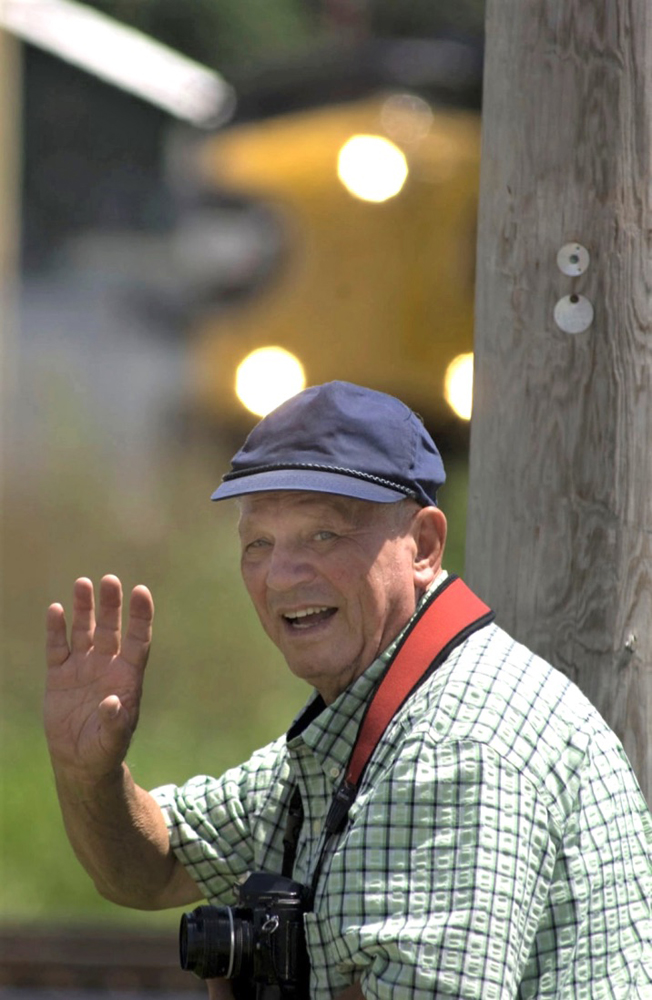 MADISON, Wis. — Rail photographer John Dziobko Jr., whose work covered the transition from steam to early diesel power, as well as documenting foreign steam after the end of the U.S. steam era, died Aug. 5, 2022, in Madison. He was 89.
Nicknamed "The Godfather," Dziobko began 35mm black-and-white photography in 1949, using a Bolsey camera, and took his first 35mm Kodachrome images in July 1950. For the next 69 years, 35mm was the format of his choice. Friends encouraged him to transition to digital photography, but his heart remained with film media.
Dziobko was, however, open to the opportunities of the digital era. He began to scan and upload his photos to popular photo websites, accruing 10 million page views, and began publishing his photos to his own site, GodfatherRails.com, with the help of his longtime friend Ray Peacock.
Early on, he was fascinated by the colorful new diesel locomotives being introduced on American railroads, ignoring steamers until about 1953, when he realized they were an endangered species. He then began traveling North America to search out active steam locomotives, with the Pennsylvania Railroad his main attraction. He would later say he was happy to have witnessed those transition years.
One of the trademarks of John's photography was the inclusion of the human element with his railroad subjects. He remained enthusiastic about making photos in the digital age.
He gained his nickname from the late Tim Fullbright, who asked Dziobko to "bring a tray of slides, Godfather,'' to a Quad Cities railfan gathering. "I told John, 'No one will ever be able to spell Dziobko correctly; we ought to exploit that,'" Peacock said, "and Godfather became his nickname.''
Born in Oct. 10, 1932, in Newark, N.J., Dziobko was a civilian U.S. Army employee at the Rock Island Arsenal, living in Rock Island, Ill., until the death of his wife Gloria in 1979.
He is survived by a sister-in-law, Beatrice, of Washington, D.C., and cousin Susan Zetkov-Lubin of Briarcliff Manor, N.Y., as well as her three children. A visitation and funeral service will be held at Cress Funeral Home, Madison, Wis., on Wednesday, Aug. 10.
— Updated at 2:35 p.m. CDT to correct details of Rock Island Arsenal employment.