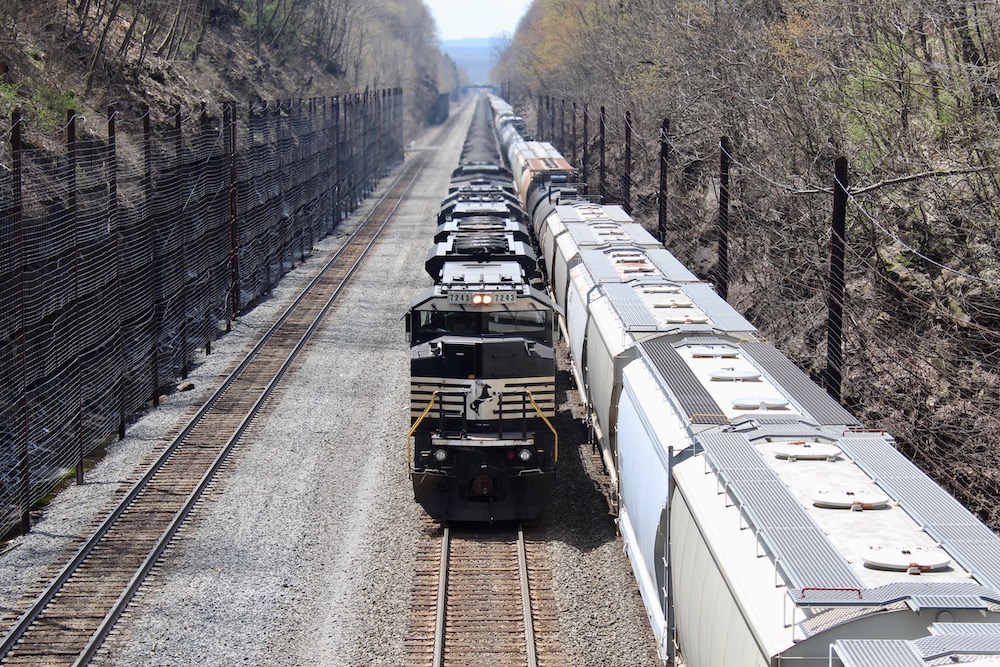 ---
HARRISBURG, Pa. — Pennsylvania's House of Representatives on Monday passed a wide-ranging bill on rail regulations at the state level, sending the measure on to the state Senate for consideration.
HB 1028 passed by a 141-62 vote, with the Pittsburgh Post-Gazette reporting 39 Republicans joined all 102 Democrats in voting for the bill. The legislation was introduced in the wake of the East Palestine, Ohio, derailment and toxic-chemical release.
"Extraordinary events bring extraordinary action," said state Rep. Robert Matzie (D-Beaver), the bill's sponsor, according to the Post-Gazette. "How many East Palestines should we accept?"
The legislation limits train lengths in the state to 8,500 feet; requires two-person crews for Class I railroads; prohibits delaying an emergency vehicle at a grade crossing for more than 5 minutes; and sets rules regarding wayside detectors. It also requires a study of regulations regarding the transport of hazardous materials and creation of a system to report transport of such materials within the state.
Opponents of the bill attempted to remove the train-length provision, with Rep. Jim Struzzi (R-Indiana, Pa.) telling the Post-Gazette he believes that sort of regulation should be left to the federal government.
Should the measure become law, it would likely be challenged as interfering with interstate commerce, which is regulated at the federal level.