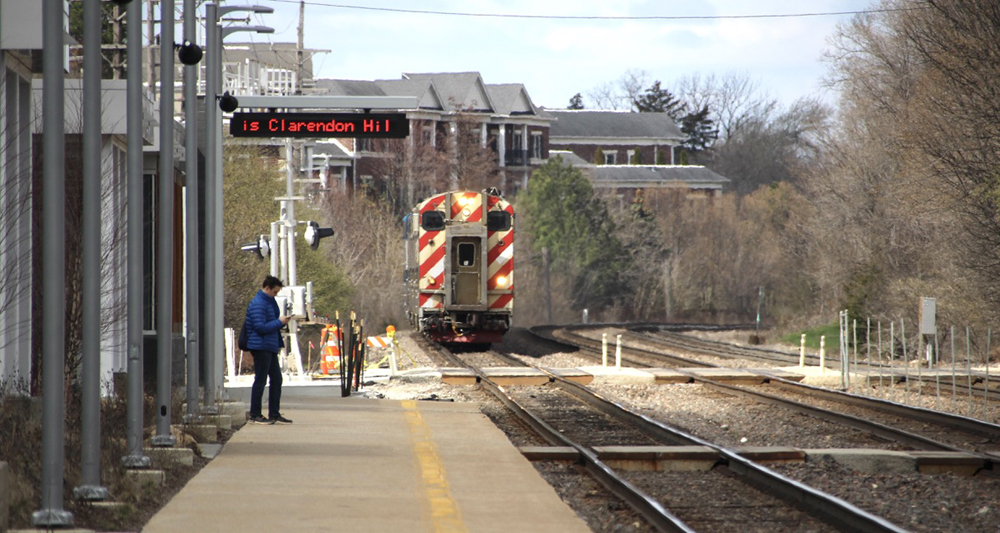 ---
CLARENDON HILLS, Ill. — Authorities have identified 72-year-old Christina Lopez of Downers Grove, Ill., as the Metra passenger killed Wednesday in a grade-crossing accident between a Metra BNSF train and a stalled truck.
WMAQ-TV reports that in a Thursday press conference, National Transportation Safety Board vice-chairman Bruce Landsberg said Lopez was killed when she was ejected through a train window. The NTSB plans to issue a preliminary accident report in about two weeks; the full report will take up to 18 months.
Two other passengers and two Metra employees were injured in the collision.
The Prospect Avenue grade crossing where the accident occurred remained closed for investigation and repairs as of Thursday afternoon. The only grade crossing in the community, it provides the primary access to the downtown area. The area had been undergoing construction as part of a downtown project that has included a new Metra station adjacent to the crossing.
WFLD-TV reports an attorney for the victim's family said the construction made the site "an accident waiting to happen.
"The traffic, because of the construction at that intersection, was so slowed down that people were in harm's way quite frequently," said the attorney, Steve Jambois.
The Village of Clarendon Hills said in a statement that its staff is "in round the clock meetings with NTSB, BNSF, and Metra to facilitate the investigation and restore the downtown to a functional state." Repairs should be completed today, the statement says, after which the crossing will reopen when authorized by the NTSB.