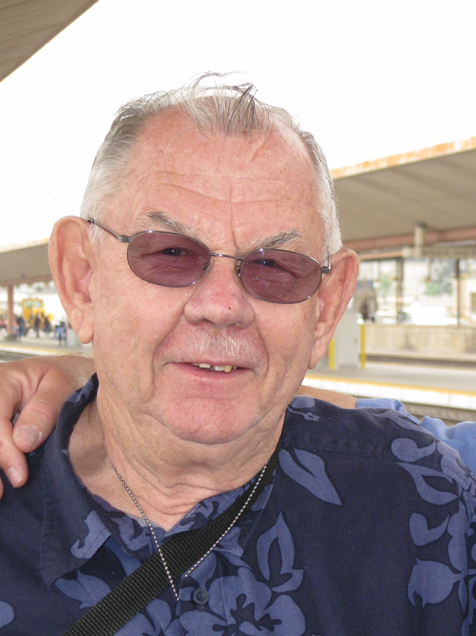 RIVERSIDE, Calif. — Few people were more knowledgeable — or more enthusiastic —about passenger rail operations in the United States and Mexico over the last 70 years than Ed Von Nordeck, who died Dec. 6 in California. He was 89.
Ed began learning the basics as a Southern Pacific ticket agent in 1952 at age 19, and following a stint in the U.S. Army Signal Corps, used that hands-on experience to arrange special rail excursions. He also began volunteering at what is today the Southern California Railway Museum (formerly the Orange Empire Railway Museum), beginning a lifelong involvement. He met his wife of 47 years, Mary Lee, while working for the SP. Together they helped out at the museum with fund-raising excursions, and formed Let's Travel Tours, a company that chartered special trains over many secondary U.S. and Mexico rail routes from 1965 through 2005.
Von Nordeck parlayed his accumulated knowledge into volunteer and paid assignments with LA-area commuter operator Metrolink and the Riverside County Transportation Commission, while also serving as a National Association of Railroad Passengers director.
He received that organization's Jack R. Martin Passenger Rail Advocacy Award in 2005, but continued keeping an eye on Amtrak. Armed with extensive institutional knowledge from operating special trains and how to efficiently provide quality onboard service, Von Nordeck has been critical of recent food offerings and lounge space cutbacks in emails sent to Trains News Wire. He cheered the return of traditional dining to western long-distance trains in 2021, but expressed concern about its continued lack of availability on the Texas Eagle and to all coach passengers, as well as the elimination of the Eagle's Sightseer Lounge.
Ross Capon, president emeritus of the Rail Passenger Association, had many conversations with Von Nordeck over the years and recounts his many accomplishments in this blog post on the RPA website.
Ed is survived by his wife, Mary Lee; daughter Lori Clarke and her husband Dane; and granddaughter Heather Clarke. A celebration of life is planned for a later time. The family is suggesting donations to the Southern California Railway Railway Museum in Perris, Calif.