SD40JR Joule locomotive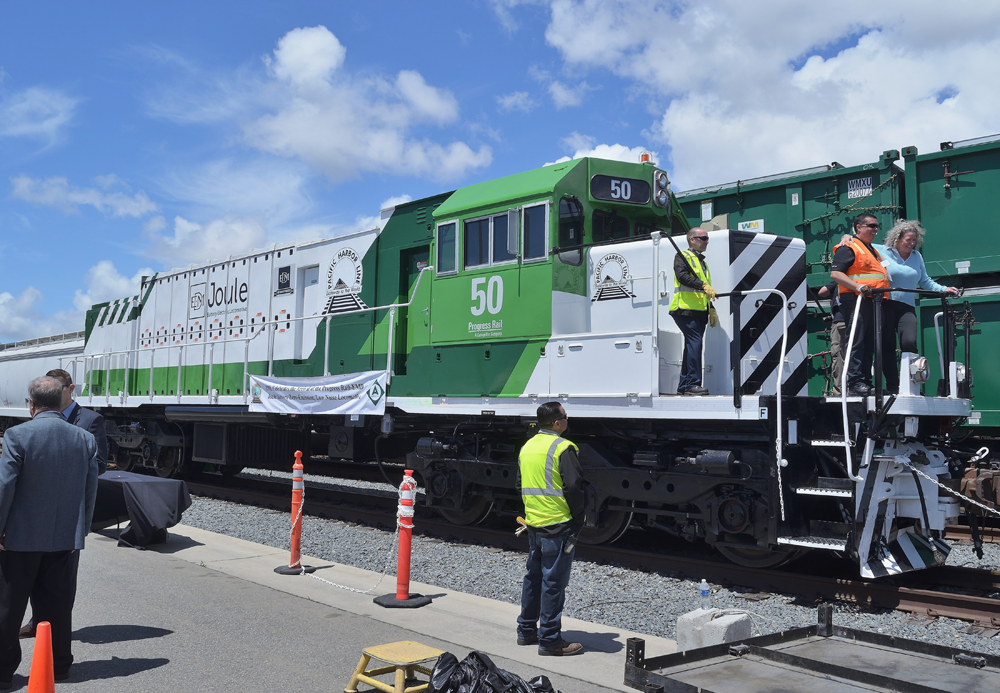 ---
WILMINGTON, Calif. — Pacific Harbor Line showed off its new battery-electric locomotive as part of a May 4 event welcoming the railroad's latest graduating class of locomotive engineers.
The Progress Rail/EMD SD40JR Joule locomotive had arrived the week before to start a year-long evaluation on the railroad serving the ports of Long Beach and Los Angeles, historically the nation's busiest. The operation switches about 40,000 carloads annually and also includes nine on-dock intermodal terminals, handling more than two million containers by rail per year. The railroad's recent history has emphasized the use of low-emission locomotives.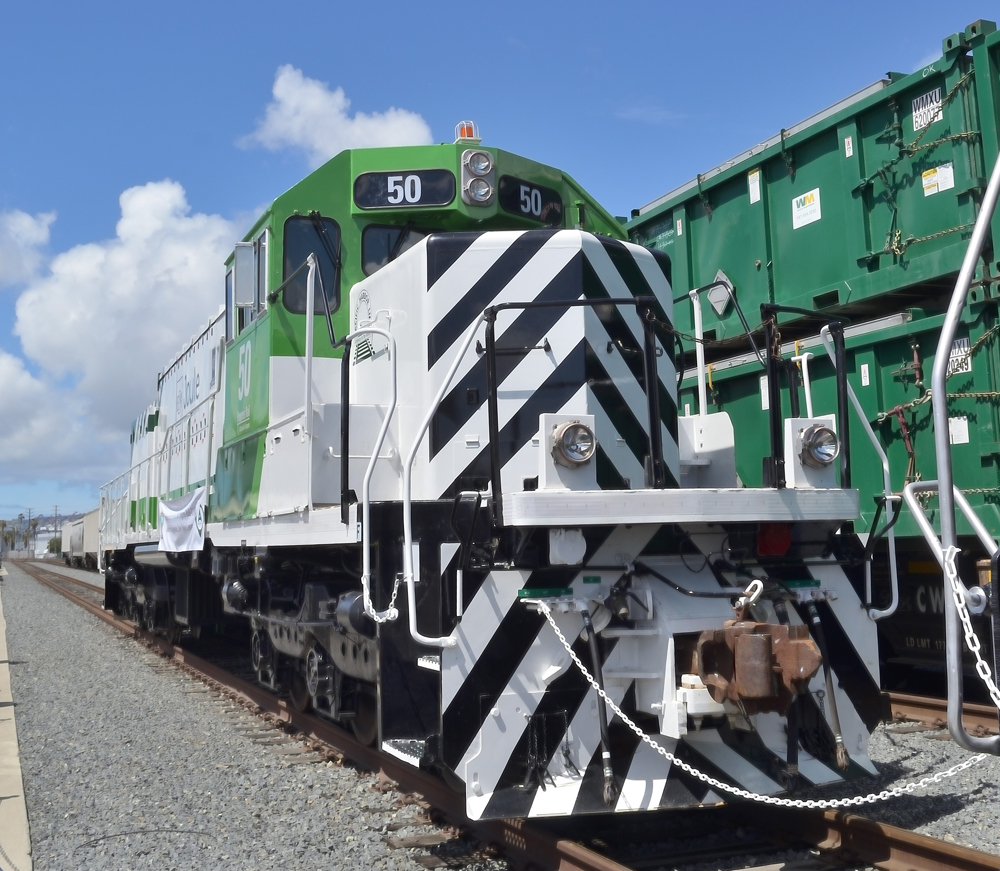 ---
Features of the SD40JR Joule locomotive, rebuilt from an SD40-2 core, include:
Six axles in a C-C configuration
An 83:16 gear ratio
Regenerative braking;
Recharging by an EMD Joule Charging Station providing 700-kilowatt and 1,400-kilowatt stationary charging
AC traction with individual axle control
Low noise and vibration
2.4 megawatts of power for traction
Weight of 364,000 pounds
The unit is expected to be the first of series of Joule locomotives in U.S. service. BNSF is said to also be interested in the design.
"Pacific Harbor Line is dedicated to serve the ports of Long Beach and Los Angeles with efficiency, safety, and a commitment to do our part to protect the environment," said PHL President Otis L. Cliatt II. "We are proud to continue our long tradition of excellence by presenting a new group of highly trained and dedicated engineers to serve our community and the maritime industry."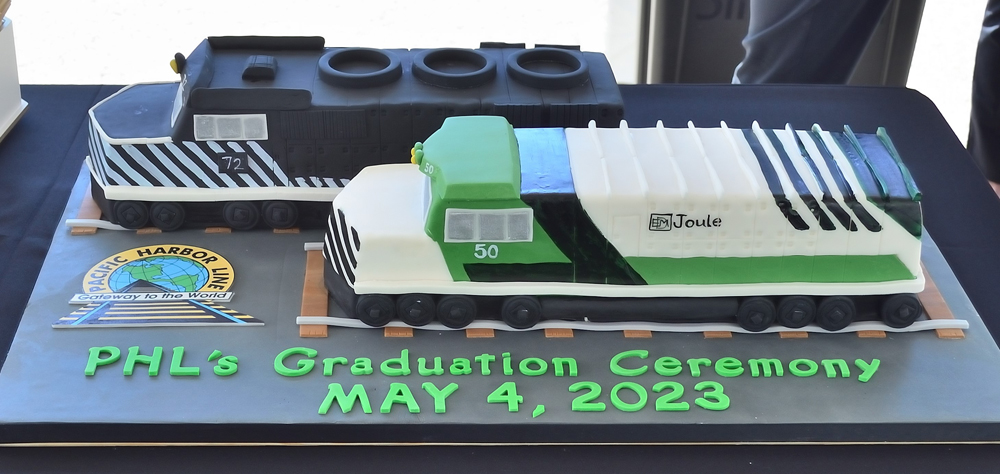 Federal Railroad Administration Administrator Amit Bose said he was "honored" to be among those taking part in the engineers' graduation ceremony.
"I commend each graduate and Pacific Harbor Line for the important role you play in moving goods safely, reliably and efficiently," Bose said. "To have the best rail service and ports in the world, we need to invest in both modern infrastructure and the workers who keep operating moving."
To remain competitive and reduce truck traffic, the ports have embarked on several infrastructure projects to increase rail capacity and efficiency, including high-tech on-dock rail facilities and additional track.
The Joule in the locomotive name comes from an international unit of energy, which measures the work required to produce one watt of power for one second, or a watt-second. A kilowatt-hour is 3.6 megajoules. It is named after the English physicist James Prescott Joule (1818–1889).
Updated at 10:15 a.m. CDT to correct photo credit on image below to Pacific Harbor Line; updated at 8:45 p.m. to correct some locomotive statistics.