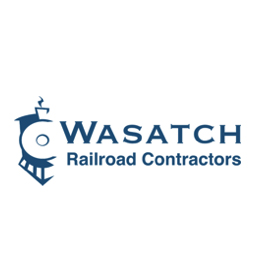 CHEYENNE, Wyo. — The owner of a now-defunct railcar repair company has been sentenced to 30 months in prison, and he and the company have been fined for wire fraud and endangering employees at the facility.
John Eldon Rimmasch, 47, of Cheyenne, was sentenced in a July 5 hearing by Federal District Court Judge Alan B. Johnson. Rimmasch, owner of Wasatch Railroad Contractors, had previously been found guilty on five counts of wire fraud and one count of knowing endangerment; at the hearing, the judge also found he had attempted to obstruct justice by presenting a fraudulent exhibit during the trial and abused his position of trust during the commission of the crimes. He was fined $7,428 plus a special assessment of $600; the now-closed company was ordered to pay a special assessment of $2,400.
The conviction and penalties stem from a case in which Wasatch contracted with the National Park Service to restore a 1923 Central of New Jersey passenger car for use at Steamtown National Historic Site. The work was not completed and Rimmasch and the company billed the Park Service $39,000 for asbestos abatement, even though it was not done. In the process, workers were exposed to asbestos. [see "Railcar restoration firm and owner convicted of fraud …," Trains News Wire, April 25, 2022].
"Our office will vigorously prosecute those who commit environmental crimes or engage in fraud against the government," Acting U.S. Attorney Nicholas Vassallo said in a press release announcing the sentencing. "We appreciate the excellent investigative work performed in this case by the United States Department of the Interior, Office of the Inspector General and the United States Environmental Protection Agency."