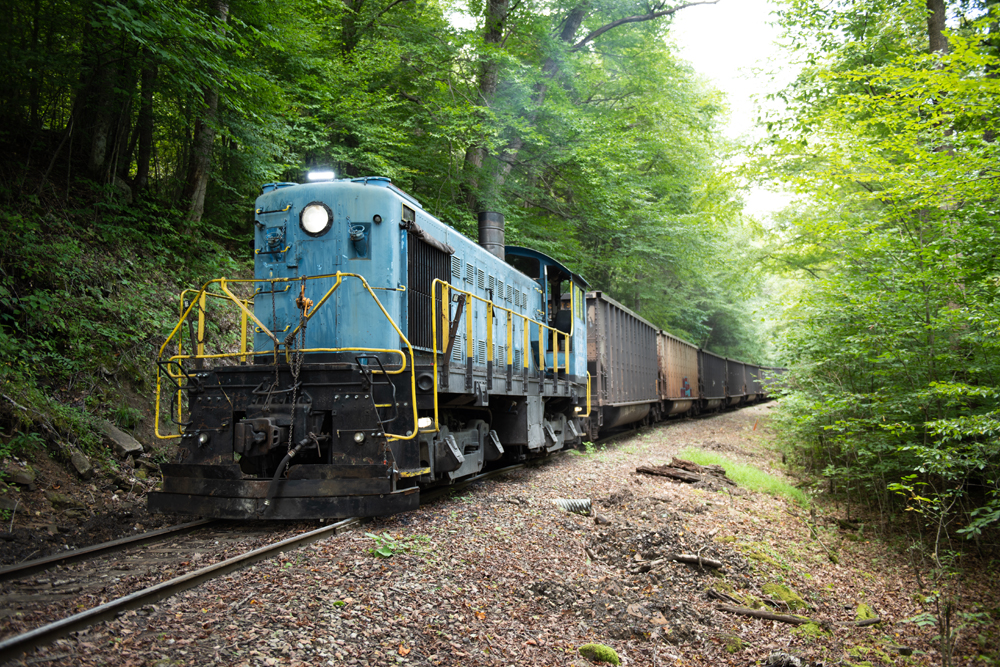 ---
ALEXANDER, W.Va. — The Carter-Roag Coal Co. plans to close its Morgan Camp mine, the last coal mine in Randolph County, W.Va., as well as the Star Bridge coal preparation plant, likely spelling the end of the company's Beech Mountain Railroad.
Local news reports say Carter-Roag, a subsidiary of United Coal Co., announced last week it was beginning permanent layoffs at the two facilities, which will close once layoffs are complete. These reports did not mention the railroad, but with the closure of the mine and prep plant, its reason for being will vanish, along with more than 200 jobs.
Rumors have circulated for years that the Sewell coal seam mined by Carter-Roag in Randolph County was playing out. A source indicated the company has been mining ever-narrowing seams, with a corresponding increase in rock waste to be disposed of. Recently, for the first time, Carter-Roag opened a strip mine near the community of Helvetia to obtain the last of this coal.
Beech Mountain Railroad's fortunes have fluctuated for decades as the demand for high-quality metallurgical coal has waxed and waned.  Most recently, the railroad was reactivated in April 2009 after several years of inactivity when Ukrainian company Metinvest bought United Coal. The Russian invasion of Ukraine systematically destroyed the intended destination for that coal, the mammoth Azovstal steel plant in Mariupol, Ukraine. But with Sewell seam metallurgical coal in demand worldwide, the production was shifted to other buyers.
Carter-Roag has not publicly addressed plans for the 10-mile railroad or its equipment. The railroad owns three vintage diesel locomotives: Alco S2 No. 113; onetime New York Central Railroad EMD SW7 No. 114; and Alco S4 No. 115.