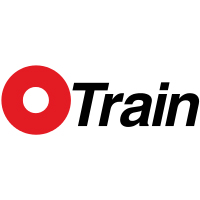 OTTAWA, Ontario — Service on the O-Train light rail Confederation Line will remain suspended until at least Friday following Sunday night's minor derailment of an out-of service train.
CTV News reports OC Transpo, the city's transit agency, is focusing on axle bearings as it investigates the single-axle derailment. In a memo, OC Transpo General Manager John Manconi said every trainset is being inspected, which takes several hours per train. The train involved in the accident remains in place at the Tunney's Pasture station, but is likely to be moved Wednesday. Specialized equipment is required to move the train without causing damage, the memo said.
The Transportation Safety Board of Canada is investigating the derailment which occurred about 8:30 p.m. on Sunday [see "Ottawa light-rail derailment shuts down system," Trains News Wire, Aug. 10, 2021]. Manconi's memo said the extent of the TSB's role is still to be determined.