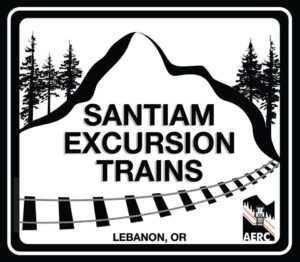 LEBANON, Ore. — Santiam Excursion Trains, which operates on the Albany & Eastern Railroad in Oregon's Willamette Valley, has announced it will begin operating with a steam locomotive this fall.
Coming to the tourist operation will be Santa Maria Valley No. 205, a 2-6-2 built by Baldwin in 1924. Retired and placed on display in Santa Maria, Calif., in 1950, it was acquired in 1983 and restored by a private owner.
The excursion operator said in an email to customers that more details would be forthcoming on its website and Facebook page.
Trains currently operate with a former Southern Pacific SD9 and a mix of equipment including a former Great Northern coach, an open-air car, and a Southern Pacific caboose. A current schedule of trains, along with ticket information, is available here.