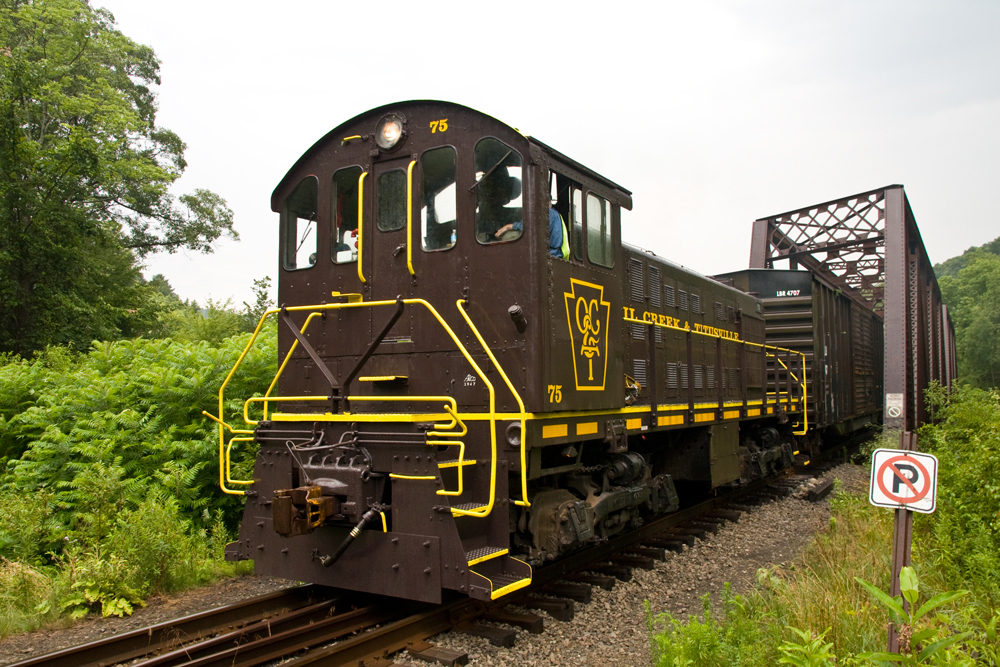 TITUSVILLE, Pa. — The Oil Creek & Titusville Railroad will host a photo charter on May 28 featuring all three of its locomotives, featuring M420W No. 3568 in its new Pennsy-inspired Oil Creek & Titusville paint scheme.
Just 35 seats are available for the event, scheduled for 5 hours and also featuring Alco S2 locomotives Nos. 75 and 85. Tickets are $50, and can be purchased with credit or debit card by calling 814-676-1733. Box lunches are available by pre-order for an additional $15.
The trip will depart at 3 p.m. from Perry Street Station in Titusville, and will feature multiple stops for photo and video opportunities. Other Memorial Day weekend events will include a wine-tasting trip on May 27 and train rides May 28-29. More information is available at the railroad's website and its Facebook page.