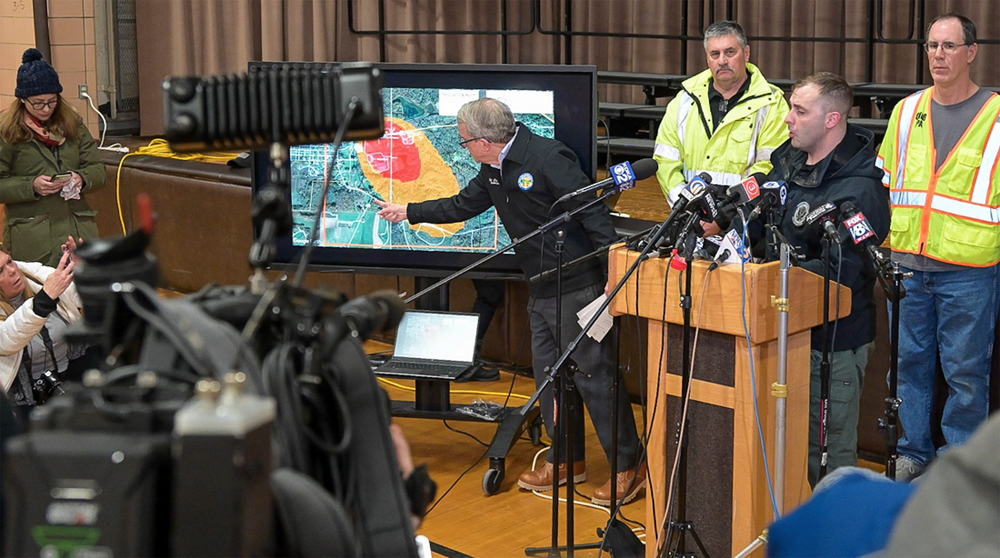 ---
COLUMBUS, Ohio — Gov. Mike DeWine today (Friday, March 31) signed Ohio's $13.5 billion transportation bill, which includes new rail safety requirements as well as a provision crucial to the city of Cincinnati's plan to sell the Cincinnati Southern Railway to the Norfolk Southern Railway.
House Bill 23 requires two-person crews on freight trains within the state and requires wayside detectors every 10 to 15 miles on all railroads within the state, measures introduced following the Feb. 3 Norfolk Southern derailment in East Palestine.
"We are ensuring that Ohio's railroads follow the best practices in monitoring the railroad equipment and holding them responsible for their actions," DeWine said, according to an Associated Press report.
As Cleveland.com has reported, the rail industry has argued that such matters are subject to federal rather than state regulation. Industry officials have also said the new regulations will be disproportionately harmful to the state's short lines. Those railroads rarely have wayside detectors and some operate with one person in the locomotive cab.
DeWine did not exercise his line-item veto power on any aspect of the bill, so it also includes language allowing Cincinnati to use the proceeds of its planned sale of the Cincinnati Southern for capital projects. That would allow the city to continue what it has done with funds during the years it has leased the railroad to NS.  It otherwise would have had to use the funds for debt service [see "Legislative compromise may save Cincinnati Southern sale," Trains News Wire, March 29, 2023].