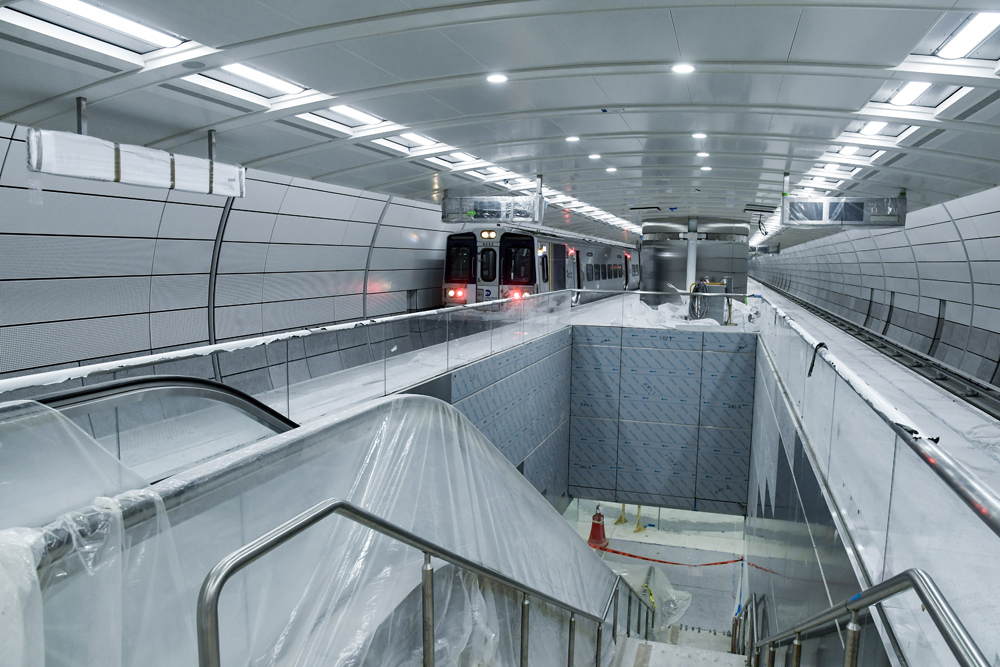 ---
NEW YORK — Metropolitan Transportation Authority officials and New York Gov. Kathy Hochul provided a preview of Long Island Rail Road service to Grand Central Terminal on Sunday, riding a test train for the East Side Access connection into Grand Central.
The new route and station deep beneath Grand Central are scheduled to open in December 2022. They are part of an effort that will increase LIRR capacity into Manhattan by 50%, allowing up to 24 trains per hour, and will cut travel time to New York's east side for Queens and Long Island commuters by up to 40 minutes per day.
The long-delayed, $11.2 billion project once was projected to open in 2009. It includes more than 40 miles of new track and nearly 13 miles of new tunnels.
"The East Side Access concourse is a model for modern transportation systems as we look to the post-pandemic future," Hochul said during a press conference in the new concourse. "As the first modern train terminal to be built in more than a half century, the East Side Access concourse will expand rail service, cut down on travel times into East Manhattan from Queens and Long Island, and reduce crowding."
MTA acting chair and CEO Janno Lieber said the project "will help spur economic growth, provide better connections to Metro-North Railroad and lead to reduced automobile traffic and improved air quality in the region."
The MTA began operating test trains on the route last week, amNY.com reports. Sunday's test train took about 27 minutes to travel from LIRR's Jamaica station to Grand Central.
The new 350,000 concourse for LIRR traffic will include new station entrances, 25 retail storefronts, and WiFi and cell service, among other features.