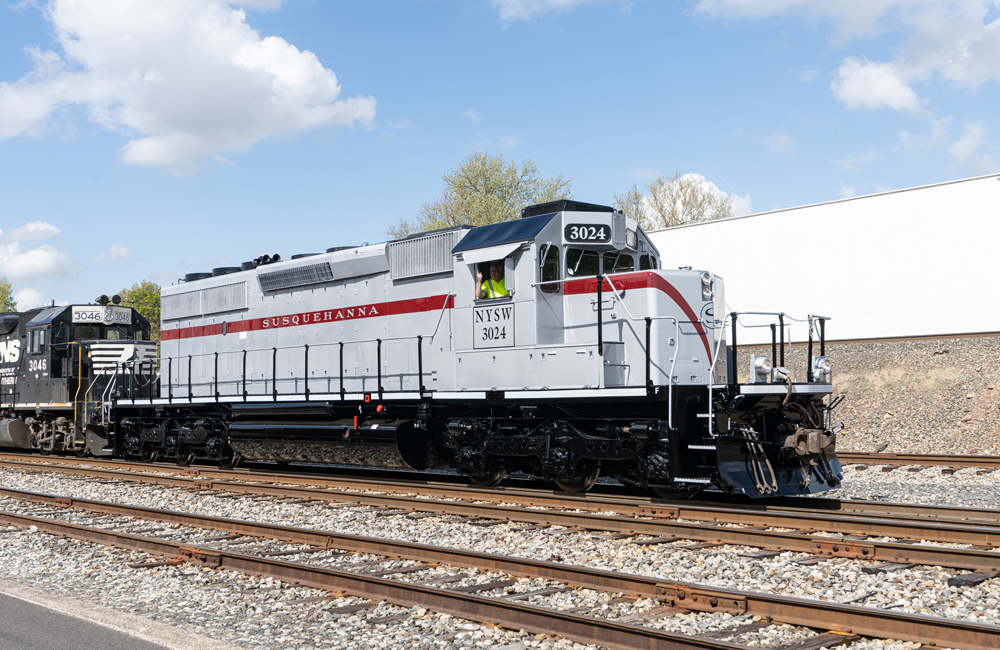 ---
COOPERSTOWN, N.Y. — The New York, Susquehanna & Western has revived the silver color once worn by its fleet of Alco RS1s and S2s. SD40-2 No. 3024, built in 1979 as Burlington Northern No. 7200, has been repainted silver with a narrow maroon stripe.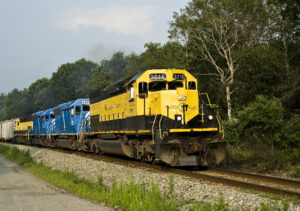 The scheme was first applied to the NYS&W's Alco diesels in the 1940s. Susquehanna was one of the first railroads to completely dieselize, in early June 1945. As the railroad's financial fortunes declined, it economized by eliminating the maroon stripe going to an all-silver scheme for a time. Later NYS&W adopted a black and yellow scheme, termed the "yellow jacket" worn by its diesels today.
New York, Susquehanna & Western Railway, also known as the Susie-Q, was established in 1881 and today operates over 400 miles of track in New Jersey, New York and Pennsylvania.