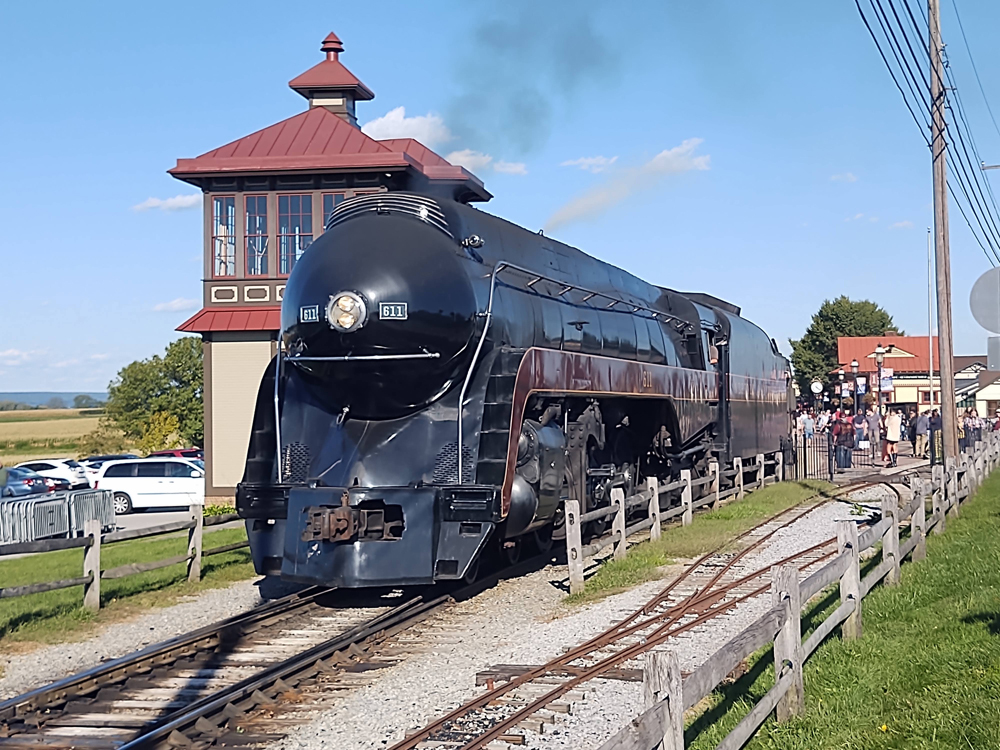 STRASBURG, Pa. — Norfolk & Western Class J locomotive No. 611 will remain at the Strasburg Rail Road this winter, undergoing an annual inspection and maintenance, following the conclusion of its operations on the Pennsylvania short line.
The Virginia Museum of Transportation's 4-8-4 had operated at Strasburg since May, wrapping up its schedule of excursions, cab rides, and other events on Oct. 3. It was the locomotive's second appearance at Strasburg, following a shorter stay in 2019.
"The Museum's partnership with Strasburg Rail Road Co. has worked exceptionally well," Virginia Museum of Transportation President Will Harris said in a press release. "We are thrilled to have an opportunity to operate 611 and continue the heritage of steam railroading for new generations to experience."
While remaining at Strasburg, the locomotive will undergo a required Federal Railroad Administration inspection of the boiler's flexible staybolts and caps. Future plans "will be published through official channels when appropriate," according to the press release.
"It's been an honor to host 611 at the Strasburg Rail Road again, and it's been a privilege for tens of thousands of our guests to experience such a significant locomotive right here in the midst of beautiful Lancaster County," said Steve Barrall, the Strasburg's vice president of guest experience.