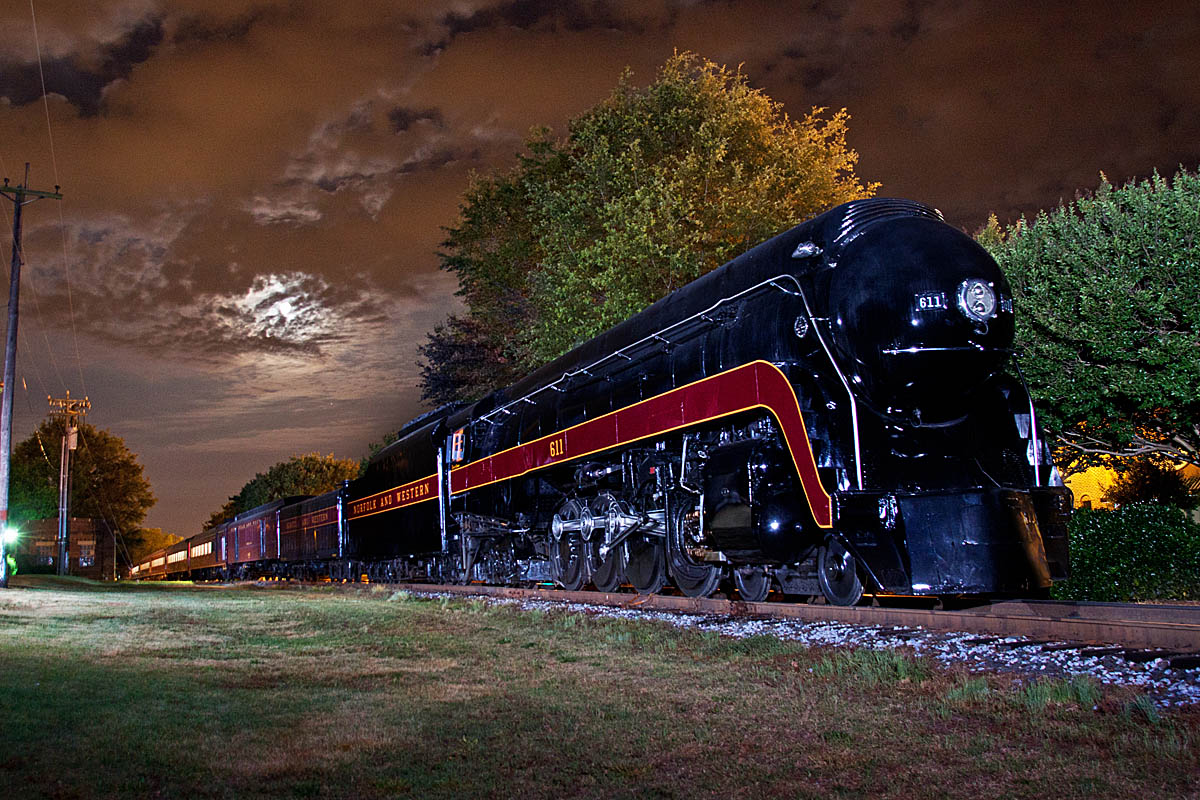 STRASBURG, Pa. — Famed Norfolk & Western J-class 4-8-4 No. 611 will return to steam this fall in a series of limited-time-only events announced by the Virginia Museum of Transportation, owners of the locomotive, and the Strasburg Rail Road, which together are completing the most recent federally required inspection of the 72-year-old locomotive.
Among the scheduled events are at-the-throttle opportunities allowing ticketholders an opportunity to operate No. 611; static display of the 4-8-4 while under steam; and 45-minute excursion rides over the Strasburg's main line through Amish farmland.
"On behalf of the Virginia Museum of Transportation, I'm thrilled to continue our partnership with the Strasburg [Rail Road] where we have had the opportunity to showcase the 611 to thousands of visitors, perform necessary maintenance, and generate revenue essential to preserving the locomotive's status as an operating steam engine," says Gavin Miller, VMT assistant operations manager and board member.
Built by the N&W at its Roanoke Shops in 1950, the streamlined No. 611 operated in regular service until 1959, after which it was donated to VMT for static display. It was brought out of retirement in 1982 by Norfolk Southern and installed as the premier locomotive in the railroad's steam program. It was retired again in 1994, then brought back to steam by VMT in 2015 and has operated intermittently ever since. [see "N&W No. 611 to return to Strasburg … ," Trains News Wire, May 7, 2021]
The event schedule at Strasburg includes activities September 30-October 2; October 7-9; November 9-10; and November 11-13. In addition to at-the-throttle experiences, stationary cab tours, and Strasburg excursions, the sponsors are offering a photo charter directed by Peter Lerro. For tickets and more information, visit the Strasburg Rail Road website.
A portion of proceeds from these events benefit the Virginia Museum of Transportation, based in Roanoke, and support the preservation and maintenance of N&W 611.