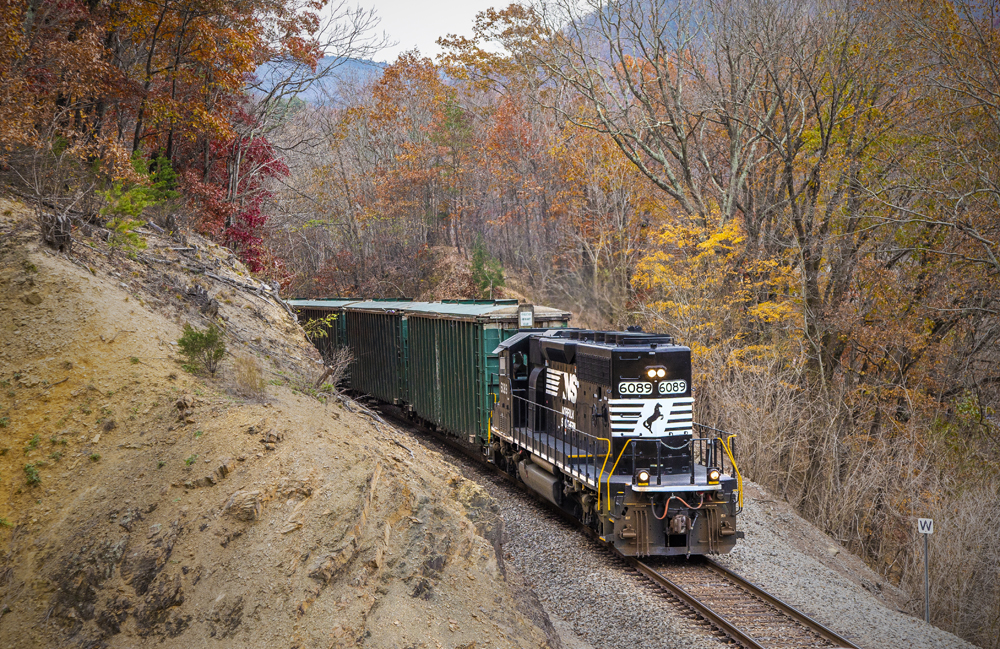 ROANOKE, Va. — For more than a quarter century, at approximately 5:30 p.m., a Norfolk Southern crew would report in Roanoke and start train V60, commonly known as the "Star City Stinker" or "Trash Train." No more.
The Monday-through-Friday operation would start just east of Roanoke's famed East End Shops and travel 30 miles west to a landfill near Ironto, Va. A turn job, for 27 years, the train would take loads up and empties back, with a single vintage EMD locomotive hauling anywhere from five to 15 cars of trash.
On April 2, 2021, the Trash Train came to an end, as the engineer knocked off the brakes one last time and pulled from the landfill with all 27 cars in tow bound for Roanoke behind SD40-2 No. 3412. After the crew tied up, train V60 was abolished and the Trash Train became a part of railroad history .
Making this train noteworthy, it would travel west up the former Virginian from Salem Connection (milepost V-250.9) to Bradshaw (milepost V-264.3) before splitting off on the 4-mile-long Bradshaw Branch. The former Virginian, known today as the Whitethorne District, is primarily a directional-running mainline that hosts heavy tonnage eastbound trains, with westbound trains using the former N&W. Rarely does a westbound trek against the flow of eastbound trains on the Whitethorne District unless there's an issue on the N&W side; the Trash Train was the one exception.
The Trash Train began in 1993 when the Roanoke Valley Resource Authority built a new landfill in Montgomery County Northwest of Ironto in the Roanoke Valley, as well as 27 trash cars capable of hauling roughly 65 tons of trash each. Just west of Furnace Crossing by the East End Shops at the start of the Blue Ridge District to Crewe, the authority constructed a small facility to load the trash onto railcars.
With the end of the Trash Train, the Bradshaw Branch is slated to be removed this summer, with the authority turning it into a road to truck all waste material into the landfill.