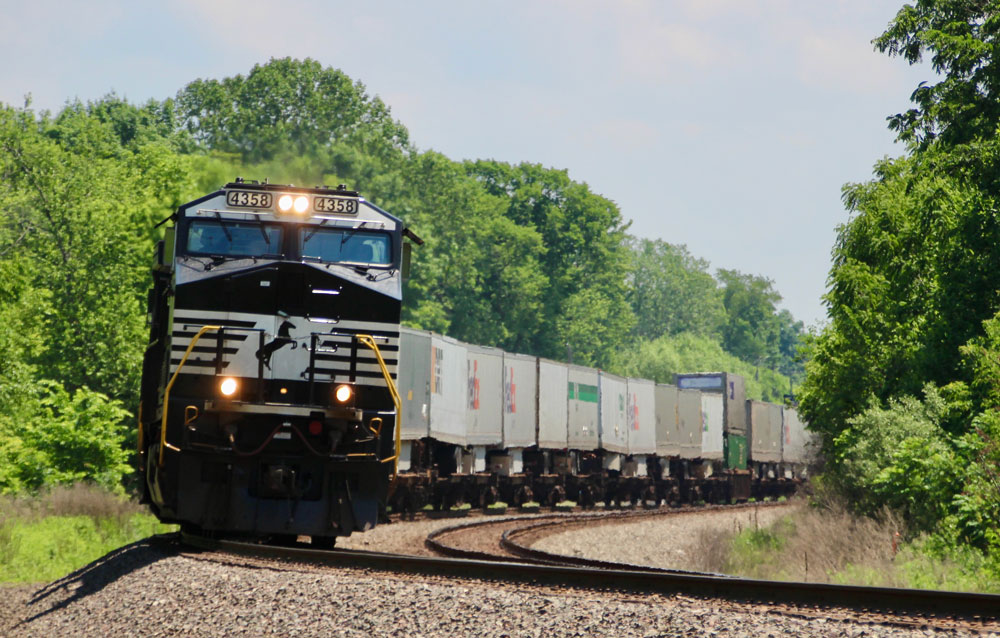 ---
BOCA RATON, Fla. — When it comes to capital plans, Norfolk Southern is holding steady.
The railroad is at a "steady state" in basics such as rail and tie replacement, Ed Boyle, vice president of engineering, said Thursday at the annual NRC Conference, meaning its goals for 2023 are similar to its achievements in 2022.
Which is not to say the numbers aren't noteworthy. The plan to lay 525 track-miles in 2023 will surpass the 520 miles installed last year, which beat the target figure of 500 miles and was no small feat.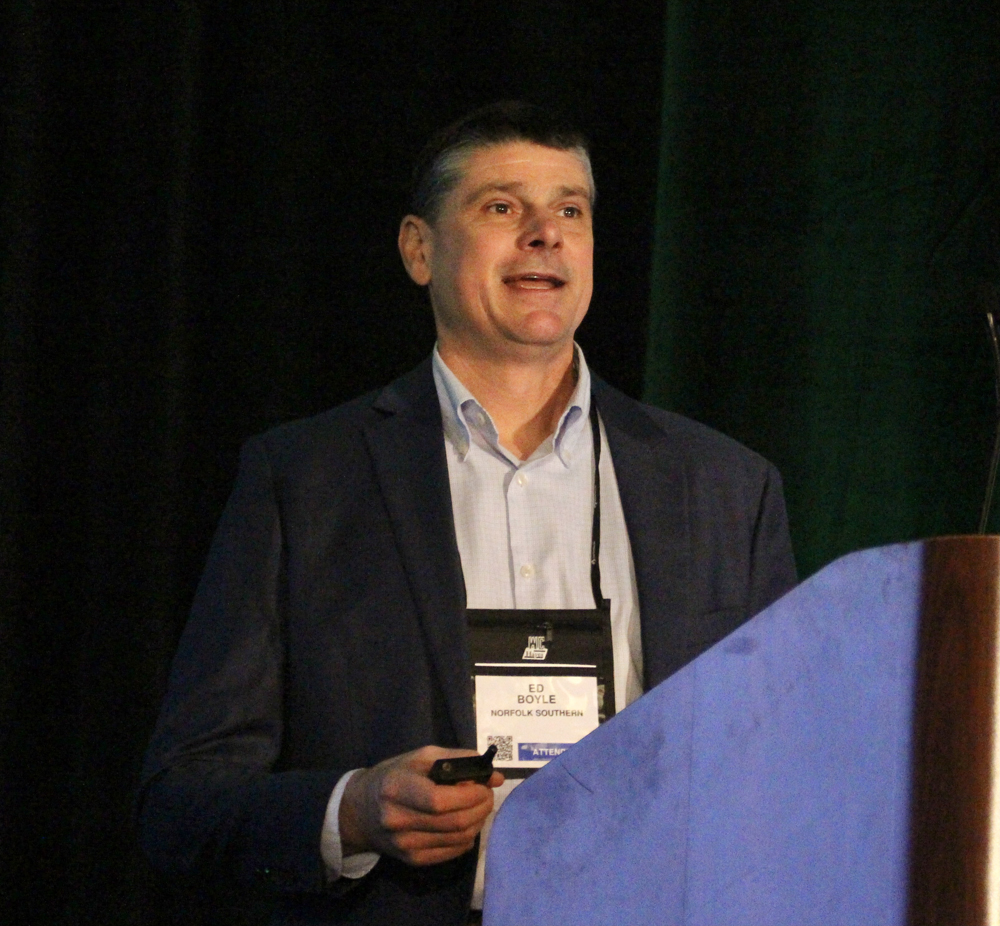 "Our senior leadership understands that last year was a historic year for NS," Boyle said. "We have not laid over 500 miles of rail on NS property since 1992. … We didn't have our part of Conrail at that point; we were a much smaller railroad. So 2022 was a tremendous year for us."
Other capital goals are replacement of 2.225 million ties, 2,000 miles of resurfacing, 425 new panel turnouts, and 31,000 bridge ties.
Capacity projects will be focused on the Chicago-Cincinnati-Jacksonville and Atlanta-Birmingham-New Orleans/Mobile corridors. Five major sidings are planned: at Campbellstown, Ohio, and Max Meadows, Va. (both 15,000 feet); and three locations in Alabama: Wilton (13,500 feet), Sunny South (12,000 feet) and Catherine (12,000) feet, along with a 4,000-foot siding extension in Jackson, Ala. Second mains will be added between Nokesville and Calverton, Va., and through the Roanoke, Va., yard; new yard connections are planned in Chicago and Decatur, Ill.
Intermodal facilities will see improvements or expansion in Chicago (Landers, 47th Street, and Calumet); Charlotte, N.C., and Memphis, Tenn., along with pavement rehabilitation or repaving at three intermodal facilities (Inman, Atlanta; Voltz, Kansas City, Mo.; and Croxton, Secaucus, N.J.) as well as Atlanta's auto facility.
"Our focus is on continuing to increase pad capacity at our intermodal terminals and maintain these facilities," Boyle said. "These are critical locations on our network, and we spend a lot of time and effort to make sure they are right, to be as efficient as possible."
Other projects on tap include 41 bridge replacements; 79 bridge rehabiliations, 102 culvert replacements; two tunnel rehabilitations; and two projects at the Lamberts Point Coal Terminal.
"The bridge infrastructure is some of the oldest in the industry, and this will be an ongoing need for the foreseeable future," Boyle said. "… We have an increased plan for '23, and that will be our steady-state plan going forward."