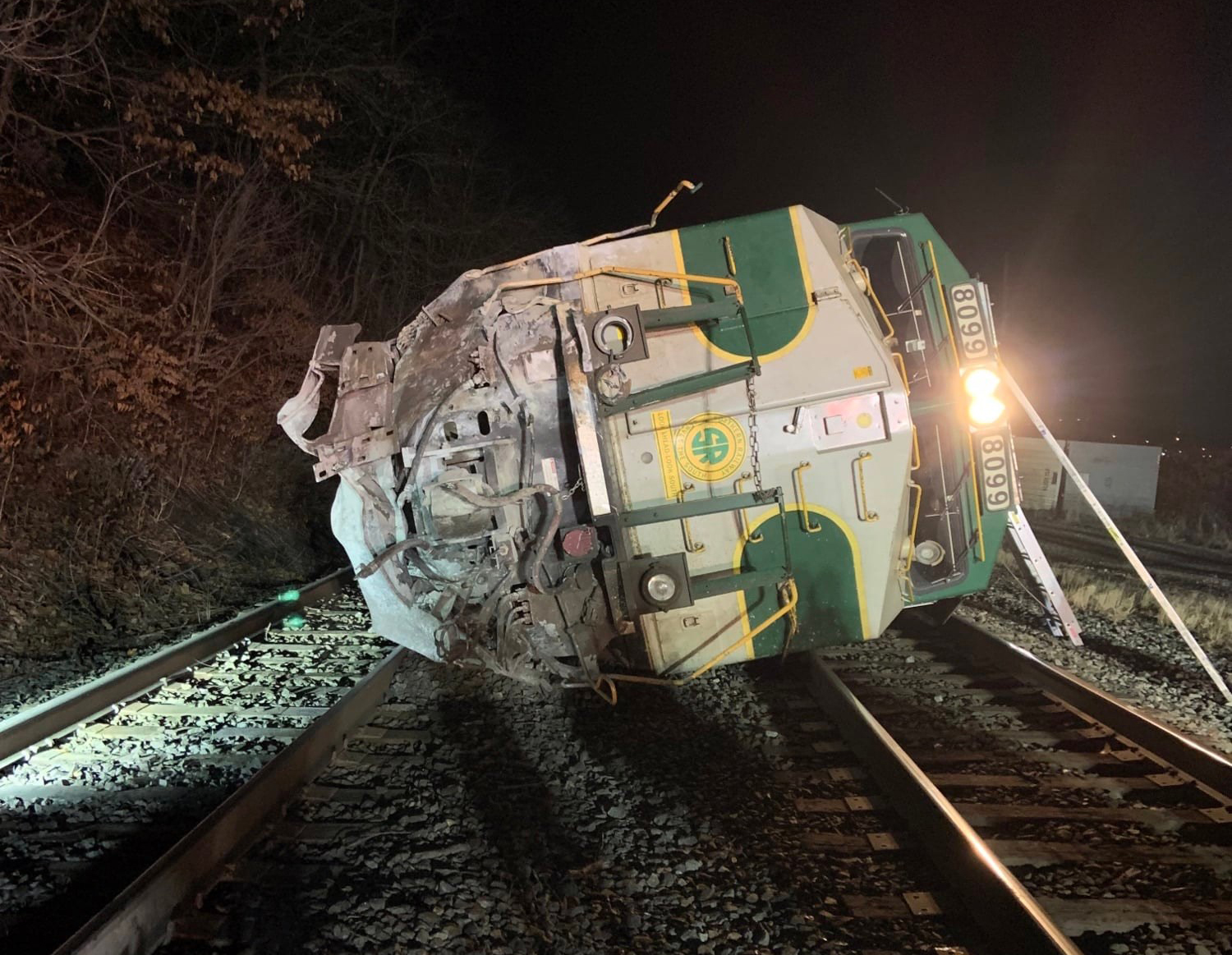 ---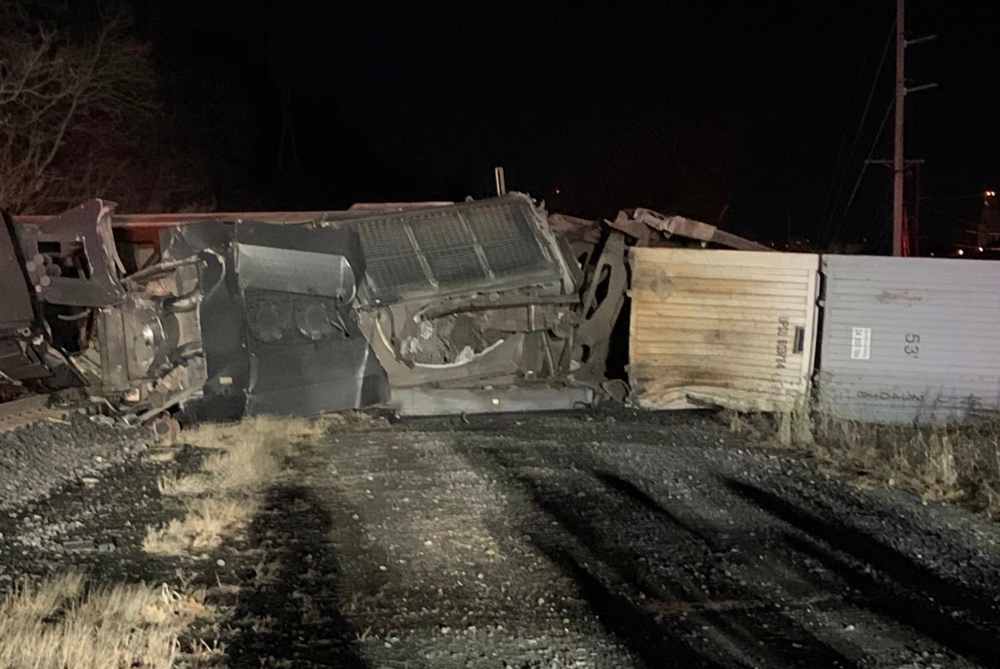 PITTSBURGH — Norfolk Southern's Southern Railway heritage unit, ES44AC No. 8099, was among two locomotives damaged when a train hit a rock slide and derailed early Sunday in Pittsburgh's Baldwin Borough.
The Pittsburgh Post-Gazette reports the derailment occurred about 4 a.m. along the Monongahela River paralleling State Route 837, with both locomotives overturning and five cars of the intermodal train derailing. The Southern heritage unit was leading the train. No injuries were reported and no hazardous materials were involved.
NS spokesman Connor Spielmaker told the newspaper that the 100-car tran was en route from Chicago to New Jersey. The status of the locomotive has yet to be determined.
The rock slide came after the area had been hit by rain and high winds, with up to a half-inch of rain reported in some areas.