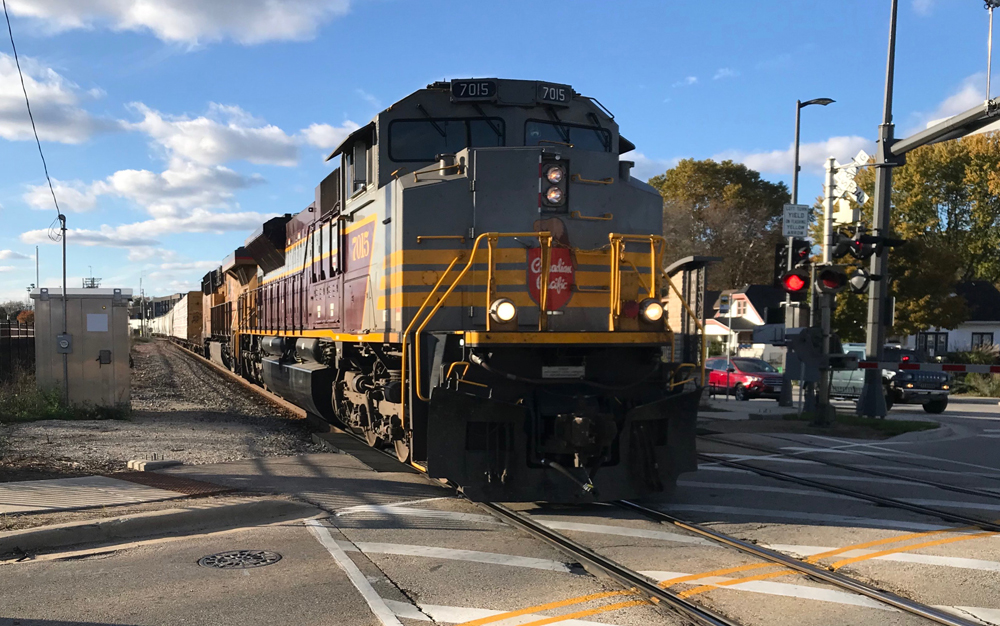 ---
WASHINGTON – The $1.2 trillion infrastructure bill awaiting President Joe Biden's signature includes significant spending for rail-related projects through 2026, from grants to shore up short line track to a study of Class I railroads' use of long trains.
Amtrak will receive the lion's share of the rail funding, some $66 billion that would address maintenance backlogs on the Northeast Corridor, fund the replacement of aging equipment, as well as federal-state partnership grants to develop new intercity passenger routes.
But freight railroads are not left out of the five-year Infrastructure Investment and Jobs Act, which the House of Representatives passed late Friday. The Senate already had approved the measure.
The Consolidated Rail Infrastructure and Safety Improvement grant program, or CRISI, will get a big funding boost. The bill provides $1 billion per year through 2026, up from $362 million in fiscal year 2021.
The grants support a range of programs, including regional and short line track and infrastructure projects, grade crossing elimination and improvement efforts, and research and development.
Regional and short line railroads often rely on grant programs to fund big-ticket items, such as bridge replacements or major track upgrade projects. Commuter railroads also take advantage of the program.
Chuck Baker, president of the American Short Line and Regional Railroad Association, says the infrastructure bill in general and CRISI grants in particular were a victory for the short line industry. Short lines will "compete for and then quickly put to good use" the funding made available to them, Baker says.
CRISI funding also will be available for locomotive modernizations that would significantly reduce emissions.
Grade-crossing elimination and improvement projects will receive $845 million per year from CRISI and other programs. Also included: Money for safety and educational programs to reduce injuries and deaths at crossings.
The bill also directs the Transportation Department and Federal Railroad Administration to create a competitive grant program for projects that would eliminate grade crossings that are frequently blocked by trains, a problem that may be increasing as Class I railroads focus on running longer trains.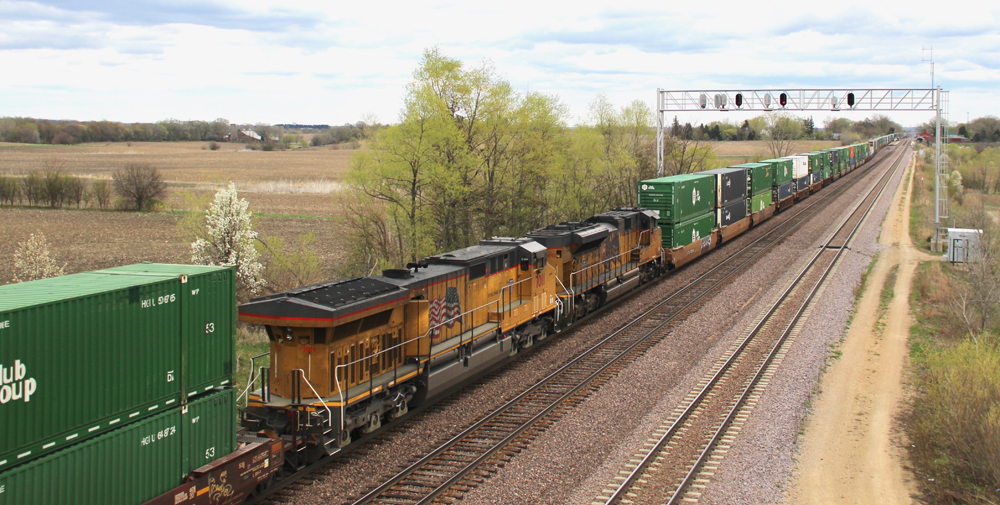 The bill would provide up to $2 million for a study of the impact of trains longer than 7,500 feet. The study will examine safety risks – including derailments, loss of communication between the head end and distributed power units and end-of-train devices, and track wear issues – and freight and passenger service ramifications of long trains. It also will look at how long trains affect grade crossing activity.
Other safety measures in the legislation include a review of Amtrak's safety programs and ordering the FRA to study hours of service, crew fatigue, and related pilot programs.
The bill establishes a grant to fund half the cost to develop and operate a "rail research and development center of excellence" devoted to safety, efficiency, and reliability of both passenger and freight rail.
The language in the legislation is unrelated to a Freight Rail Innovation Institute announced earlier this year as a partnership among Carnegie Mellon University, Wabtec, and short line holding company Genesee & Wyoming.
In March, Wabtec CEO Rafael Santana asked Congress to fund the Freight Rail Innovation Institute that will develop zero-emissions locomotive technology to replace the diesel by 2030. The institute also would conduct research on technology that would improve network logistics and capacity.
The infrastructure bill also creates freight car regulations that would effectively ban Chinese companies from building freight cars or supplying freight car components for the U.S. market. Lawmakers, the Defense Department, and manufacturers have all raised national security concerns about China's CRRC building transit cars for the U.S. market, and had feared that the company would seek to enter the North American freight car market as well.
"We're really happy to see it in there," says John Hebert, spokesman for the Railway Supply Institute, a trade group representing more than 200 rail equipment suppliers.
— Updated at 5:30 p.m. CST to correct amount of bill to $1.2 trillion; updated at 8:30 a.m. CST on Nov. 9 to clarify funding on grade-crossing programs; updated at 1 p.m. CST on Nov. 9 to clarify information regarding rail research and development center.