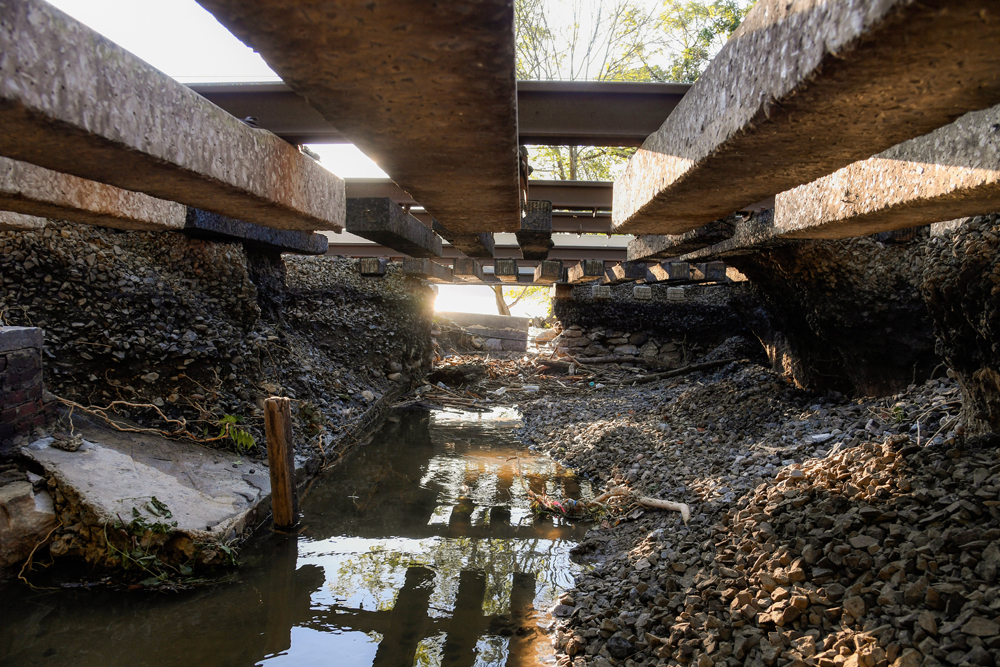 NEW YORK — Transit agencies gradually restored service Thursday and today after heavy rains and flooding disrupted operations from Philadelphia to Boston.
In New York, the Metropolitan Transportation Authority's New York City Transit subway service made major restoration gains overnight. As of  Thursday night's rush hour,  just one line reported no  issues while two remained suspended and nine others reported partial suspensions. By 8 a.m. EDT Friday, just two lines — the Nos. 5 and 6 — were still showing partial suspensions. Another, the R, was showing trains rerouted; all others were operating, albeit with delays.
Metro-North commuter rail service, shut down all of Thursday, restored service on all of Line with the Harlem Line reopened as far as Southeast, N.Y. Trains were operating on what Metro-North called an enhanced weekend schedule. ong Island Rail Road service was operating at or near normal levels by Thursday night.
The MTA said Metro-North crews had cleared more than 10 inches of water at two critical substations, cleared a collapsed wall on the Harlem Line, and dealt with high water and mudslides on the New Haven Line between Rye and Norwalk.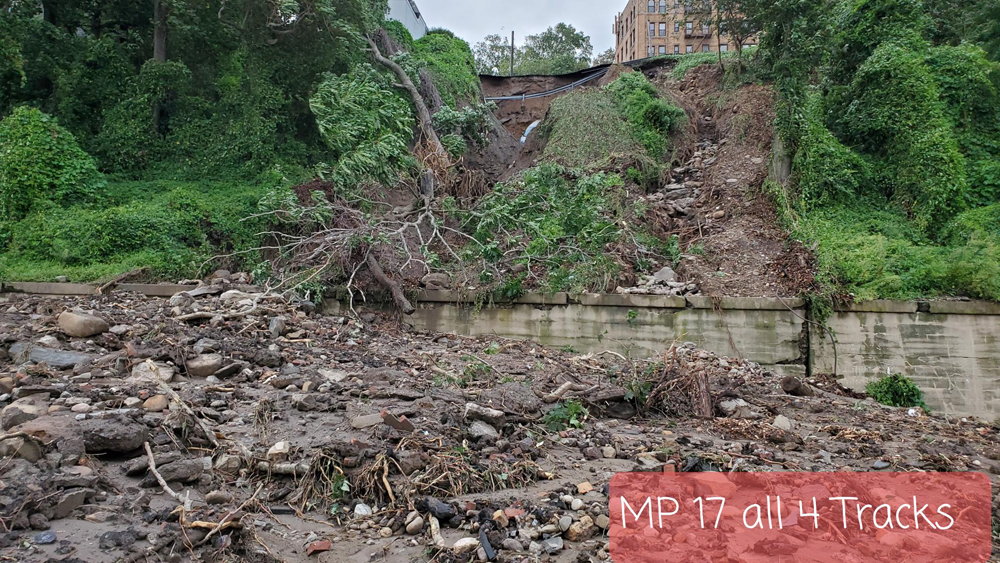 "Our crews have made extraordinary progress over the last 24 hours in extremely difficult conditions following unprecedented rainfall throughout the region," Catherine Rinaldi, President of MTA Metro-North Railroad, said in a press release. "Thanks to their work through the night and day we are able to restore train service on the Harlem and New Haven lines, and they continue to work tirelessly so we can restore full service as soon as possible."
NJ Transit restored service on three of its commuter rail lines and both light rail lines by Thursday evening, including restoration of service on the Northeast Corridor on a limited schedule. By Friday morning, most commuter lines, including the Northeast Corridor, and both light rail lines were operating on regular schedules; the Gladstone, Pascack Valley, and Raritan Valley lines remained suspended. The agency advises that service is still subject to delays, cancellations, and detours as cleanup continues.
NJ.com reports that flooding on the NEC stranded 200 passengers on one NJ Transit train for almost 10 hours Wednesday night and Thursday morning, as the train was disabled in 4 to 5 feet of water, which also thwarted rescue attempts. Passengers finally were rescued about 6 a.m. Thursday.
In Connecticut, CTrail's Hartford Line and Shore Line East services, which remained shut down all of Thursday, resumed operation Friday morning. As of 8:25 a.m. EDT, both were reporting all trains were running as scheduled.
Philadelphia-area operator SEPTA had most lines operating with 30-minute delays by Thursday evening, with some cancellations. By Friday morning, only the Manayunk-Norristown Regional Rail line remained suspended because of severe flooding, along with a portion of the Norristown High Speed Line.
The Massachusetts Bay Transportation Authority had all rapid transit lines back in operation by about 5 p.m. local time, while commuter rail lines were operating, although some were dealing with track closures and signal problems.