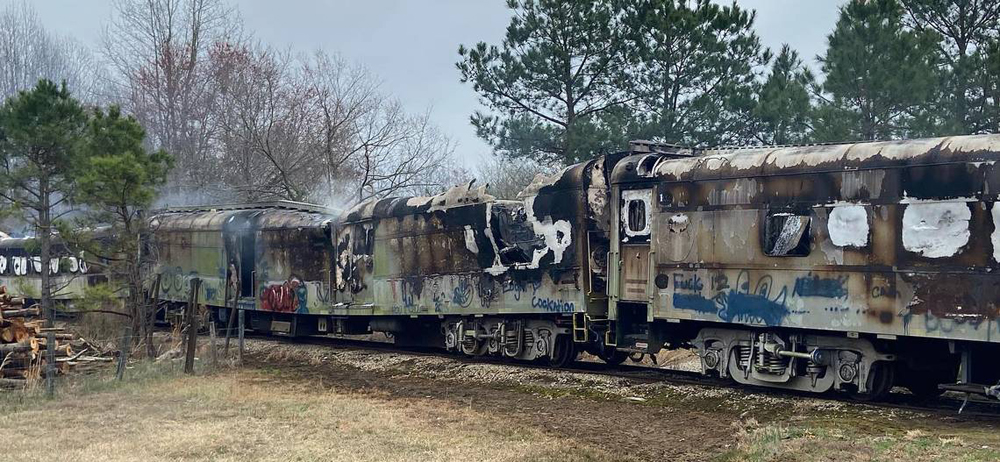 ---
RALEIGH, N.C. — Just two of the nine cars from the Ringling Bros. circus train bought by the North Carolina Department of Transportation will survive after the state auctioned off the remaining equipment, the Raleigh News & Observer reports.
Four of the cars were badly damaged by a fire in March and had to be scrapped [see "Former Ringling Bros. railcars burn …," Trains News Wire, March 10, 2022]. Two more were sold to tourist-train operators in May for a total of $26,301.
That left three cars placed up for auction this fall. They have now been bought for a total of $28,750 by a company which intends to scrap them, according to an NCDOT spokeswoman.
The state DOT bought the cars — eight which had been used as dormitories for performers on the Ringling Bros. and Barnum & Bailey Circus train, and one baggage car — when the circus shut down in 2017, planning to rebuild them for its equipment fleet for state-supported Piedmont Amtrak service. St. Louis Car Co., which built the Ringling Bros. cars, also built some of the current Piedmont cars.
But the state ultimately chose to order new equipment with the help of federal grants, rendering the circus surplus and leading to the auctions.